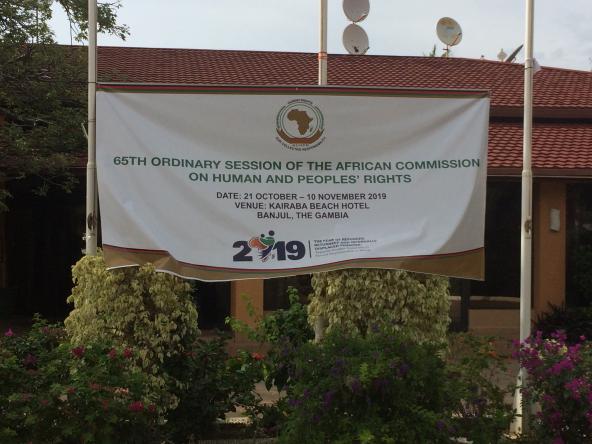 The World Coalition Has Published a New Guide on Working with the African Commission on Human and People's Rights
Africa
Produced in the context of the second phase of the project on "Contributing to the abolition of the death penalty in sub-Saharan Africa", this guide provides information not only on the ACHPR itself, but also on the advocacy opportunities that civil society has within this human rights body for the abolition of the death penalty.
The World Coalition identified the need to create this guide after spending years working with the ACHPR and observing numerous civil society organizations who did not understand how the mechanism functioned. As a key to successful advocacy lies in learning how to operate within a structure, the necessity of this guide became apparent.
Initial versions of this guide were used during ACHPR trainings led by the World Coalition during the 63rd, 64th and 65th Ordinary Sessions of the ACHPR in 2018 and 2019. The authors of the guide built on these versions, enrichened by the participants themselves, to create a clear and comprehensive manual. As stated by Komrabai Dumbuya, Society for Human Rights Development Organization in Sierra Leone during the training in April 2019, "I learned new things on human rights and the death penalty in Africa. Of course [this] training was useful and increased my advocacy skills and helped me build counter arguments for the total abolition of the death penalty." Connie Numbi of the Ugandan Foundation for Human Rights Initiative, who led the most recent training in 2019, explained that " [this type of training] is important because most NGOs [who] have an observer status [with the ACHPR] may not be utilizing it just because they do not know what to do [during the sessions.]"
Published in both French and English, 'How to Work with the African Commission on Human and Peoples' Rights for the Abolition of the Death Penalty' is available below and on the World Coalition's digital library, attached to this article.