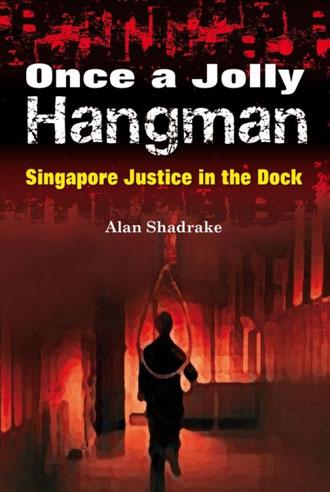 Singapore arrests writer over death penalty book
Asia
Alan Shadrake, 75, was arrested on July 18 during a visit to Singapore for the launch of his book Once A Jolly Hangman: Singapore Justice in the Dock. He was released on bail the next day but faces charges of criminal defamation and contempt of court, which are punishable by a fine and up to two years in prison.
According to AFP news agency, police interrogated Shadrake about the content of his book and seized his passport.
Although Shadrake's book is not banned several sources reported that it is not available in Singapore. Once a Jolly Hangman includes a profile of the country's former chief executioner and accusations that the use of the death penalty in Singapore is unfair.
"Peaceful criticism of government policies should never be the subject of criminal proceedings. The arrest of Alan Shadrake highlights the repression of free speech in Singapore," the Anti-Death Penalty Asia Network (ADPAN), of which the World Coalition is a member, said in a statement.
ADPAN added that one of its members, attorney M. Ravi, had taken up Shadrake's defense.
According to Reporters Without Borders, the writer and journalist must stay in Singapore until his trial begins on July 30.
In Singapore the death penalty is mandatory for murder, treason and drug trafficking. Figures on the application of the death penalty are not made public and most death sentences involve drug-related crimes.
The presumption of guilt and the mandatory use of the death penalty under Singaporean law are causes of concern.
There is little public debate in Singapore about the death penalty, partly as a result of tight government controls on the press and civil society organizations.