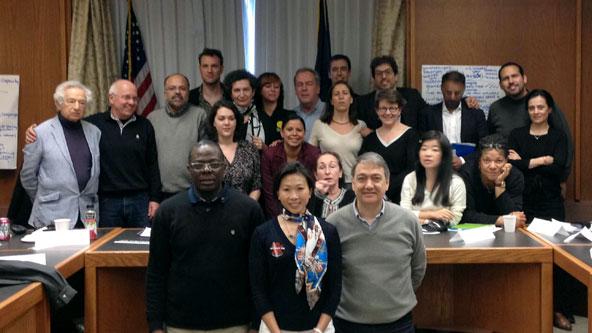 New Hampshire one vote short of abolition
Abolition
Soon after the vote, Cushing, one of the key figures pushing for repeal of the death penalty in the state, was interviewed outside the State Capitol Building where he pointed to the positive outcomes from the vote and the work that now needs to be done.
"What we did have was a couple of senators, who in the past had voted for the death penalty, change their position", noted Cushing in reference to the two Republicans that voted for the repeal bill.
As the bill was not defeated in the Senate, there is hope that the bill will be voted on again before the end of the legislative session on 30 June.
"I know that there are other Senators that are still wrestling with the issue. Our work over the next few weeks or months is to try and visit those Senators to see if there is more information they want," Cushing said.
"All we need is one Senator who'll respond to the call of history," he remarked.
Abolitionists will turn to the 12 Senators that voted against the bill, which included 11 Republicans and one Democrat.
Cushing has previously explained to the World Coalition that conservatives can be convinced of the need to repeal the death penalty, by pointing to the money needed to maintain the death penalty, which could be redirected to law enforcement and reducing the number of unsolved murder cases.
One week before the vote in the Senate, the Senate Judiciary Committee voted 2-2 with one absent member. The same committee assembled a few days later and voted 3-2 in favour of passing the bill in the Senate.
The Senate Judiciary Committee's vote is crucial as it acts as a recommendation to the Senate on whether or not a bill should be passed.
Abolitionists in Concord
Abolitionists from around the world went to Concord, New Hampshire in the lead up to the Senate vote for a Steering Committee meeting of the World Coalition (photo above). There they witnessed a thriving abolitionist community.
The World Coalition's director Maria Donatelli spent several days meeting with local abolitionists, which included the New Hampshire Coalition to Abolish the Death Penalty, Murder Victims' Families for Human Rights and the American Friends Service Committee, all of whom are members of the World Coalition.
"It is great to see such a dedicated group of individuals that put a lot of energy into abolition of the death penalty in their state," she said.
"Although their efforts to abolish the death penalty have been stalled by the Senate, it is clear to me that a group like this will not rest until it is abolished, and that is really encouraging."