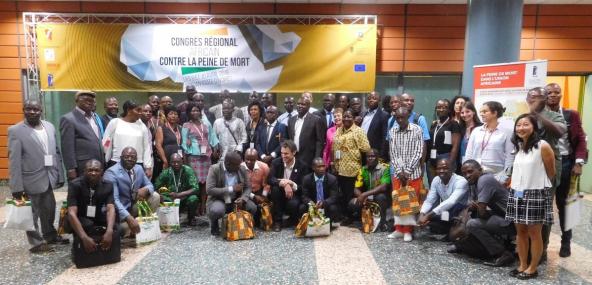 World Coalition welcomes the success of the Regional Congress in Africa
Africa
Statement
This congress organised by ECPM, the World Coalition Against the Death Penalty, FIACAT and the CNDH-CI, was a great success. Political decision-makers, government figures, institutions, NGOs, the media, former death row prisoners, and citizens attended the opening ceremony, which was marked by the speeches of Ministers, institutional representatives and representatives of NGOs, including the President of the World Coalition and the Executive Director of ECPM who provided strong and meaningful messages.
All the speeches were in line with the view that Africa and humanity are moving towards the victory of the right to life and the abolition of the death penalty and the work of various local, regional and global dynamics during these two days reiterated the same objectives expressed during the opening.
On this occasion, the Steering Committee congratulates the organisers for the success of the Regional Congress from the opening to the closing, as well as during the artistic evening event that followed.
The Steering Committee met on 11 April and after a first feedback on the Regional Congress, continued with the various agenda items, including the adoption of the 2017 Activity Report.
The Steering Committee commends the efforts of the Executive Board as well as the staff of the World Coalition Against the Death Penalty and calls on all member organizations to prepare themselves to increase their efforts and awareness in view of future events, such as: vote on the UNGA moratorium resolution, World Day against the Death Penalty, activities at the national level, the World Congress; and to use and disseminate all the tools and content developed by the World Coalition and to develop new tools.