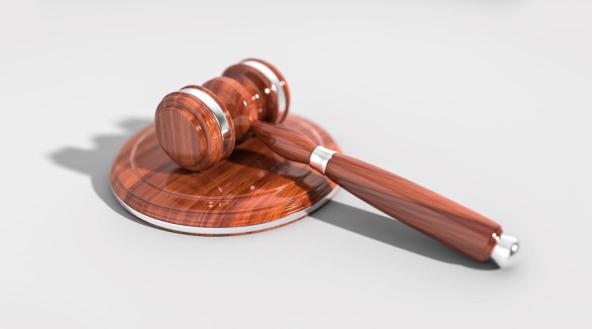 Experts analyse the relationship between poverty and the death penalty
Caribbean
Professor Coraly N. Cruz Mejías shared some of the conclusions of her research, José Lasalle: Pena de muerte y racialización (José Lasalle: the death penalty and racialization), where she analyses a death penalty case from the point of view of race as a decisive factor leading to the sentence. José Lasalle Hernández was sentenced for the first time in 1905 for mutilation and in 1912 he was executed after being found guilty of first degree murder, despite numerous procedural irregularities. The veracity of the witnesses for the prosecution was challenged but the appeal did not prevent his death sentence.
Coraly N. Cruz Mejías takes us to the moment when José Lasalle is found guilty and sentenced to capital punishment. Her work highlights not only the criminalisation of poverty but also the racialization of criminality by showing that "the death penalty is a punishment which was used against the lower levels of society, particularly black people and ethnic minorities."
This analysis was accompanied by the results of new research by Carmelo Campos Cruz, a professor, lawyer and activist: José Miranda: apuntes sobre la primera ejecución de un puertorriqueño en Hawái (José Miranda: notes on the first execution of a Puerto Rican in Hawaii) concerning the first documented execution of a Puerto Rican on US territory on 26 October 1904. The research led by Coraly N. Cruz Mejia and Carmelo Campos Cruz confirm what has been put forward by the Fédération internationale des droits de l'homme (FIDH), i.e. that:
"The death penalty is a discriminatory practice, often used against the most vulnerable people, and must be abolished. Poverty and the death penalty are inextricable linked. Social and economic inequalities negatively affect access to justice for those sentenced to death for several reasons: in such a situation of inequality, the accused often lacks resources (social, economic, cultural and also in terms of power) to defend himself and will usually be marginalised because of his social status" (FIDH, 2018).
Kevin Medina Miguel Rivera, Chair of the World Coalition Against the Death Penalty (Paris, France) and the Death Penalty Commission of the Puerto Rico Bar, confirmed these conclusions. In his view, the death penalty is often applied in a discriminatory manner because the "criminal justice system" does not always protect the most impoverished from the marginalisation engendered by poverty.
He also underlined that individuals from a particular social group are often treated differently for extrinsic reasons (income, education, place of residence) or intrinsic ones (gender, ethnic and racial origin). According to data provided by Rivera Medina, a lawyer, poor people are more susceptible to being criminalised and victimised.
He noted that in the United States 95% of people on death row come from deprived backgrounds (Equal Justice Initiative, 2007). Migrants find themselves in a similar situation. This led Clive Stafford Smith, quoted here by Rivera Medina, to say that "the death penalty is not reserved for the worst criminals but for those with the worst legal representation."
Further, Pope Francis spoke out against the death penalty when considering the place of capital punishment in the Catechism of the Catholic Church. This was not the first time the Pope had spoken out against the death penalty, saying that it does not give victims justice but encourages revenge. Further, he said that there are ways to fight crime effectively without definitively depriving the perpetrators of the possibility to be released.
On 23 October 2014, at a private audience with representatives from the five major penal law scientific societies, Pope Francis also demonstrated his opposition to life imprisonment. Further, "he recalled the significant over-population and humiliation experienced by detainees in a large number of the world's prisons and appealed for solidarity with the victims of criminal acts without using the punishment advocated by certain politicians and certain media outlets" (2014).
The Puerto Rican Coalition Against the Death Penalty (CPCPM) said in its message that:
"Statutory derogation of the death penalty (1929) and its eventual constitutional prohibition (1952) were the result of a long struggle expressed through public debates and demonstrations in particular, as well as the 12 draft laws proposed and one law establishing a moratorium on executions, all of which took place between 1900 and 1929. Figures such as Hostos, Corchado y Juarbe, Luisa Capetillo, José Elias Levis, Rosendo Matienzo Cintrón and Juan García Ducos significantly contributed to prohibiting capital punishment in Puerto Rico" (CPCPM, 2018).
As Professor Campos Cruz put it so well, we hope that these considerations will contribute to further examination of this subject and will "strengthen the historical opposition of the people of Puerto Rico".