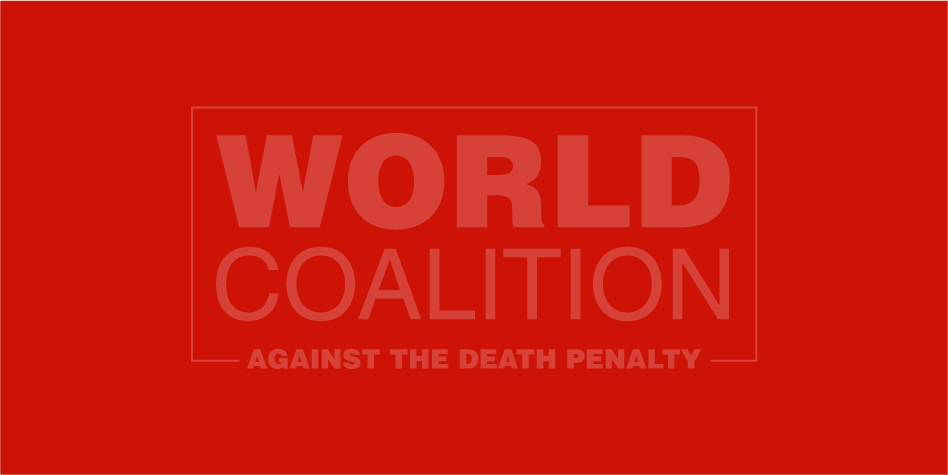 Women and Gender Project Manager
The World Coalition Against the Death Penalty is looking for a permanent staff member for its new project on women, gender and the death penalty. This position will include :
1/ Define, manage and evaluate a gender-based approach in all actions, campaigns and projects of the World Coalition
World Day against the Death Penalty:
Work with an external consultant to conduct a gender-sensitive evaluation of the 2021 World Day
Produce the 2021 World Day report
Identify specific information gaps that will need to be addressed through further research and consultation
Map countries where women are known or believed to be on death row
Produce and disseminate gender-sensitive information and mobilization tools
Design tailored tools in target countries
Develop "know-your-rights" materials for women on death row worldwide and disseminate it to them, to use it to improve their condition
Coordinate events organized around the world for 10 October
Coordinate financial support to selected activities of members in target countries for World Day
Organize a gender-sensitive World Day Social Media Campaign
Capacity Building for members
Conduct needs assessment, including consultations with representatives of World Coalition's member organizations
Design training materials on gender-based and intersectional discrimination in the use the death penalty based on this needs assessment
Develop an online platform for module trainings on the Website of the World Coalition, in collaboration with the Web-Editor, Program Manager
Deliver training worldwide via online platforms and during meetings of the World Coalition
Design a guide "how to abolish the death penalty" by focusing on gender-based and intersectional discrimination" based on lessons learnt during the project
Consult with the membership to identify target countries to develop new sentencing guidelines for judges on the specificities of women sentenced to death in the target countries, linked to the abolition of the mandatory death penalty
International Advocacy
Identify all the opportunities on the UN agenda to submit joint reports, joint statements and organize side events on the issue
Prepare and coordinate joint reports with member organizations as relevant
Coordinate joint statements to be delivered by member organizations as relevant
Coordinate joint side events with member organizations as relevant
Coordinate a gender-balanced participation in the World Congress Against the Death Penalty
2/ "Leaving no women on death row behind" project management
Build relationship with the partners of the project for the follow-up of the project, in connection with the Director and the Financial Manager
Follow-up the calendar and follow-up for all supporting documents needed for the interim reports
Regular updates on the implementation of the project, the needs of the partners and the requirements of the donor
Fundraise for the project in collaboration with the Director
Organize and participate in field monitoring missions
Conduct internal and final external evaluation of the project
3/ Expansion of the network of member organisations with women and gender rights organizations
Consult member organizations on pre-existing links with women's rights and gender rights movements and organizations worldwide
Identify women's rights and gender rights movements and organizations that have common grounds with the anti-death penalty movement (organizations focusing on the criminal justice system, on women in conflict with the law, in prison…)
Contact these organizations and work with them for the research, tools, training design and materials
Creation of tools to encourage women and gender rights organizations to join the World Coalition
4/ Support for a gender-based approach of the general coordination of the World Coalition
Ensuring the smooth running of statutory meetings, in particular to ensure a balanced participation of all and technical follow-up, in webconferencing and for meetings in person
Supporting requests from member organizations and assisting in the exchange of information
Regular updates of contact details of member organisations, excel files on the Cloud, on the Website, emailing lists…
Support to the membership sub-committee and the Steering Committee for the network expansion
Support for a gender-based communication strategy
Monitoring of the various publications and reports and strengthening the links with various service providers (authors, translators, external consultants, designers, printing companies, etc.)
Qualifications:
A university degree, Bachelors or Master (MBA, law, human rights, gender studies…)
Knowledge of the non-profit and international solidarity sector and motivation to work in this field
Minimum 5 years of professional experience in project management (preferably in the field of human rights, including women and gender rights at a national, regional or international NGO)
Excellent command of information technologies, a tech savy person would be preferable;
Fluent in English and French; third working language would be preferable;
Ability to work in a small team and in a large coalition, good listening and interpersonal skills;
Capacity to mobilize and facilitate a network;
Autonomy, rigour, good sense of organisation, ability to prioritise and to be pro-active;
Availability to travel abroad.
Conditions:
Salary based on qualifications and experience (gross salary: from 2,600 € per month)
Other benefits: contribution to the costs of transportation (50%) and meals (60%)
Health Insurance
35 hours per week according to French law
Long term permanent contract
Based in the Paris area (France). Candidates should have the right to work in France. The World Coalition will not be able to provide assistance with a work visa application.
To apply:
The application must be sent in English or French to the World Coalition by email at recrutement@worldcoalition.org (Ref: Women and Gender Project Manager) before 30 April with:
– A cover letter
– A curriculum vitae
– Contact information for two references (please include full name, function, e-mail address and telephone number)
Interviews will be conducted in May 2022.
Contract expected to start in June 2022.
The World Coalition is signatory to the Charter of Diversity.