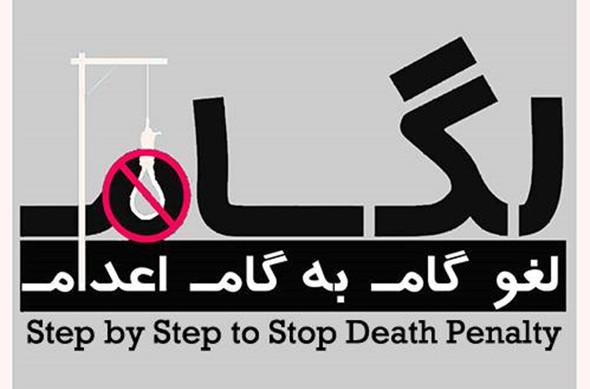 Iran's brave human rights defenders and their struggle against the death penalty
Asia
On 10 October, people around the world marked the World Day against the Death Penalty. This year is particularly significant for us at Amnesty International because it marks 40 years since the organization first began campaigning for the worldwide abolition of the death penalty in 1977.
Since this landmark moment, countries that use the death penalty have become an increasingly isolated minority. In fact, as of September 2017, more than two-thirds of the countries around the world have abolished the death penalty in law or practice.
However, as the world moves away from the death penalty, Iran continues to execute hundreds of people every year and comes second only to China in the number of executions carried out annually. Amnesty International recorded nearly 1,000 executions in Iran in 2015 and at least 567 in 2016.
Domestic movement against the death penalty
The Iranian authorities' dogged commitment to this cruel and irreversible punishment is widely known but what is perhaps less well-known is the story of the growing domestic movement against the death penalty in Iran and the brave human rights defenders at the heart of this movement.
These men and women struggle against all odds to bring their country in line with international human rights law and standards on the death penalty and realise their vision for a humane society in which there is no place for the death penalty. This has not gone unnoticed by the authorities.
In 2013, several prominent Iranian human rights defenders launched the Campaign for Step by Step Abolition of the Death Penalty, known by its Persian acronym, Legam. In response, the authorities have intensified their repression against their work.
Human rights defenders jailed for their anti-death penalty work
They Iranian authorities have harassed and jailed people involved in the country's anti-death penalty movement, often accusing them of "threatening national security" or "defying Islam". In their official statements and court verdicts, they have described peaceful campaigning against the death penalty as "un-Islamic".
In 2016, distinguished human rights defender Narges Mohammadi, Executive Chairperson of the disbanded Centre for Human Rights Defenders, was sentenced to 16 years imprisonment, 10 years of which were due to her involvement with Legam. The "evidence" used against her in court included her vocal opposition to the death penalty and her participation in gatherings outside prisons in support of families of death row prisoners. Narges Mohammadi requires ongoing specialized medical care for serious health concerns, which she cannot receive in prison, and the authorities have refused to transfer her to a hospital outside Tehran's Evin prison where she is serving her sentence.
The conviction of award-winning human rights lawyer Abdolfattah Soltani, one of the founders of the Centre for Human Rights Defenders, who is serving a 13-year prison sentence in Evin prison, is also in part based on his peaceful activism against the death penalty in Iran. During his trial, his "participation in the establishment of a project to end the death penalty for minors" and "his vocal opposition to the death penalty as an act of violence" were described as "anti-Islamic propaganda" and "psychological warfare against the system." Since his imprisonment in September 2011, Abdolfattah Soltani has been held in poor conditions and without access to adequate medical care.
Another anti-death penalty campaigner, Atena Daemi, is serving a seven-year prison sentence in Evin prison following an unfair trial on charges including "gathering and colluding to commit crimes against national security" and "spreading propaganda against the system". Her conviction stem solely from her peaceful human rights activities, including writing posts on Facebook and Twitter criticizing the authorities' execution record and distributing anti-death penalty leaflets. Atena Daemi is being denied access to adequate specialized medical care following a prolonged hunger strike earlier this year in protest at the harassment of her family. Earlier in September, she was denied an urgent gallbladder surgery after she refused to wear handcuffs while receiving medical care in hospital.
Activist couple Arash Sadeghi and Golrokh Ebrahimi Iraee are also jailed in Evin prison for their peaceful human rights activism, including their opposition to the death penalty. Arash Sadeghi has been sentenced to 19 years in prison for activities including joining Legam. Golrokh Ebrahimi Iraee is serving two and a half years in prison after she wrote a fictional story about the horrific practice of stoning in Iran, a method of execution, which may be imposed on those convicted of "adultery" in Iran. Arash Sadeghi is also being denied access to adequate specialized medical care outside prison, despite the fact that he has been critically ill since January when he ended a 71-day hunger strike.
Other human rights defenders who have faced harassment and imprisonment for their anti-death penalty work include cofounder of Legam, Mohammad Maleki, who has been subject to a travel ban since September 2011, and Omid Alishenas who was sentenced to seven years' imprisonment but released early on the condition that he stays silent once out of prison and stops his human rights activism.
Minority rights activist sentenced to death
Iran's human rights defenders are not only persecuted by the country's criminal justice system for campaigning to end the death penalty – some face the prospect of execution themselves. Mohammad Ali Amouri, a minority rights activist from Iran's Ahwazi Arab minority, has been on death row since 2012. His death sentence was imposed for his peaceful activities at Al-Hiwar, a now-disbanded cultural rights group he co-founded, including promoting Arabic culture and identity through poetry events, language classes and reading sessions, and seeking to reform discriminatory attitudes towards women and girls in Iran.
A glimmer of hope
Despite the relentless crackdown on human rights defenders, the growing anti-death penalty movement in Iran and the continuous activism of so many brave human rights defenders offer a glimmer of hope that public opinion on this issue may be gradually shifting and that the Iranian authorities will not be able to keep supressing demands for change indefinitely.
Instead of maintaining their annual killing spree, the authorities must join the global trend against the death penalty and abolish this abhorrent form of punishment once and for all.
Until this becomes a reality, Amnesty International will continue campaigning alongside Iran's brave human rights defenders to defend and protect the right to life.
Help us to stand with Iran's human rights defenders
In September 2017, Amnesty International launched a campaign to end Iran's crackdown on human rights defenders. Take action now by signing our petition and posting the tweet below to demand that Iran stop punishing human rights defenders for their peaceful human rights activism including their work against the death penalty.