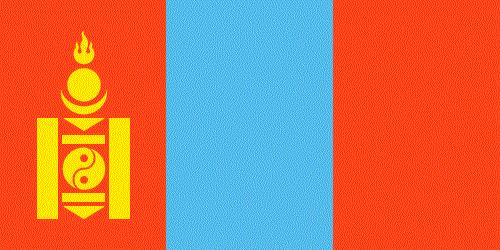 ADPAN welcomes Mongolia's decision abolish death penalty in law
ADPAN welcomes the historic vote of Mongolia's parliament in favour of a new Criminal Code that abolishes the death penalty for all crimes. The new Criminal Code will take effect from September 2016, and increases the number of countries to have completely abandoned this ultimate cruel, inhuman and degrading punishment in Asia by one.
"We hope that the abolition of death penalty in Mongolia will be a good example to other Asian countries which still retain this cruel and inhuman punishment. I wanted to call on those countries to stop executions and say no to the death penalty. The leaders of countries in Asia Pacific, which maintain the death penalty, need to show their political will to end this cruel, inhuman and degrading punishment" said Altantuya Batdorj, Executive Director of Amnesty International Mongolia.
Three countries – Fiji, Madagascar and Suriname- have already abolished the death penalty this year.
Earlier this year, Indonesia resumed executions amidst worldwide criticism, while Pakistan has executed at least 300 people since it lifted a moratorium on executions in December 2014. In East Asia, China, Japan, North Korea, and Taiwan have all carried out executions in 2015.
The last execution in Mongolia was in 2008 and the death penalty remains classified as a state secret. Since then, the country has taken a series of steps towards abolition culminating in the historic parliamentary vote.
In 2010, the country's President, Tsakhiagiin Elbegdorj, commuted all death sentences and announced a moratorium on all executions. In 2012, Mongolia ratified an international treaty committing the country to the abolition of the death penalty."
Mongolia became the 102nd country to have abolished the death penalty for all crimes.
For more information, read the blog piece from Amnesty Mongolia, which describes key moments from the campaign in the country: https://www.amnesty.org/en/latest/campaigns/2015/12/the-long-road-to-death-penalty-abolition-in-mongolia/