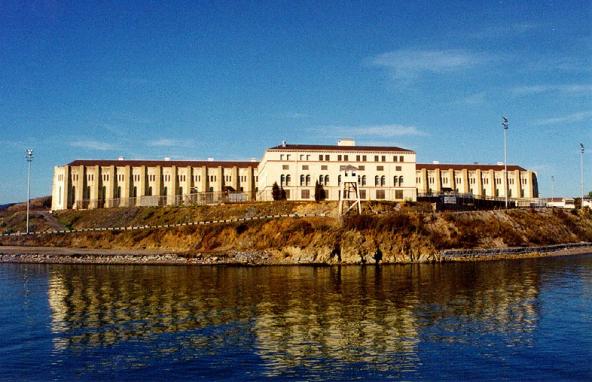 An uncertain future for the infamous San Quentin prison
Abolition
Just across the bay from the iconic city of San Francisco, famous for music, the peace movement and liberal values, looms the equally iconic San Quentin State Prison, which houses over 5,000 prisoners.
San Quentin has one of the largest death rows in the world. The ongoing debate over the future of the death penalty in the state has brought the spotlight onto this dark corner of California, which many locals would prefer was left to its darkness.
Although 66% of Californians still support the death penalty, according to a 2009 poll done by the University of California, that figure is down markedly from 79% in 1989. Only 26% supported capital punishment if a viable alternative sentence was offered.
"There is a higher level of accurate understanding today that life in prison without the possibility of parole is the real alternative to the death penalty under California law," said Prof. Craig Haney, who carried out the study.
Abolition in Illinois makes waves
In the wake of the decision of Illinois Governor Pat Quinn to abolish the death penalty in his state, the debate over abolition in California has started to boil.
The ethical critique of the death penalty system has been around for years, and is led by, among others, World Coalition member Death Penalty Focus, a nationwide organization based in San Francisco. Mike Farrell, the organization's president, commented in a recent interview: "I believe we are moving now, ever more rapidly, to a point where abolition is inevitable."
Huge costs of an outdated system
According to the poll, however, the two main reasons for the slide in support for capital punishment seem to be increased awareness of the fallibility of the system, and, even more importantly, its cost.
During the fallout of the banking crisis a few years ago, the $400 million project for refurbishing San Quentin's crumbling death row generated much publicity, and much interrogation. The average prisoner on San Quentin's death row has been waiting there for 24 years, and the costs involved in keeping them there are astronomical – an estimated total of $1 billion over the next five years.
As a result, the abolition debate in California is getting more attention now than it has since the 1970s. The $140 million cost of a new execution facility, that has yet to be used due to a court injunction, has been frequently in the media. An editorial in the Los Angeles Times last week clamouring that "California should be the next [to abolish the death penalty]" generated a good amount of controversy.
So what is the future of the death penalty in California? It's difficult to say for sure, but with costs at San Quentin spiralling out of control, and budgets in the state being cut to the quick, the future of its death penalty system seems as uncertain as any abolitionist could hope for.