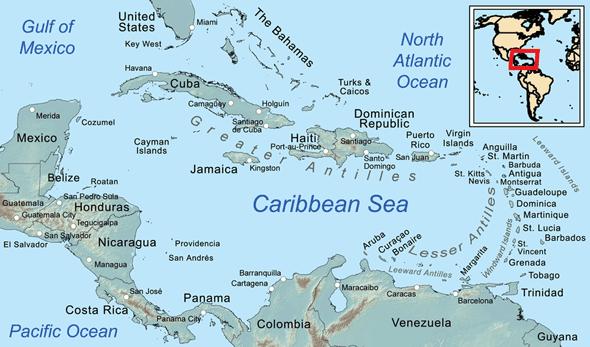 International conference addresses Caribbean outlook on capital punishment
Caribbean
Despite executions in the Caribbean being a rarity and many of the 25 Caribbean countries being either de jure or de facto abolitionist, human rights activists and academics at the conference were quick to point out the urgent need to promote abolition.
Kevin Miguel Rivera from the Puerto Rico Bar Association noted that "governments are trying to establish legislation to facilitate executions" and that "the Caribbean countries took a stance to weaken the motion on the moratorium" at the United Nations General Assembly in December 2010.
Representing the UK-based Death Penalty Project, Saul Lehrfreund said: "There is a desire in a number of countries in the Caribbean to execute" and "the majority of countries in the English speaking Caribbean are thwarted executioners."
He was referring to recent failed government attempts to circumvent international judicial restrictions that have effectively halted further executions.

Rising rates of violent crime and public opinion
In recent years the murder rates on a number of the islands have been escalating at an alarming rate and hindered progress towards constructive dialogue about abolition.
Carmelo Campos Cruz from the Puerto Rican Coalition Against the Death Penalty refuted capital punishment's supposed deterrent value, which is often put forth by retentionists. There is "no connection between the death penalty and the violent crime rate", he said
Similarly, the assumption that public opinion in the Caribbean overwhelmingly favours the death penalty was refuted by Arif Bulkan from the University of the West Indies in Barbados.
Pointing to a  report on public opinion on the mandatory death penalty in Trinidad, he remarked: "What this wonderful poll has done is to show us that… in the Caribbean support for the death penalty is not as unequivocal as conventional wisdom would have us believe."
According to Michael Radelet, from the University of Colorado, empirical research can and should be used to develop arguments against the death penalty in the Caribbean. He also see potential in giving voice to police chiefs, murder victims family members, wardens, and high profile figures as tools in the fight for abolition.
Capital punishment was initially brought to the Caribbean by the old colonial powers of Spain, France, England and the Netherlands and abolition of the death penalty is now being sought by these same countries.
Participants recognised this as a sensitive issue.
"The better approach is to encourage local debate and local opinion that is informed by world standards rather than imposed and it is the change in the politics that will really effect the eventual abolition of the death penalty," said Gregory Delzin, a lawyer from Trinidad & Tobago.
There was a general consensus among the speakers that abolition in the region requires strengthened civil society to move the debate forward and help political leaders develop the courage and the tools to abolish the death penalty.
To this end, the conference participants decided to develop the Caribbean Network Against the Death Penalty "to fasten the road to abolition".
Click  here to access the conference website which contains recordings of the speeches made in Spanish and English, as well as a transcript of the conference's final declaration.
Map: Kmusser