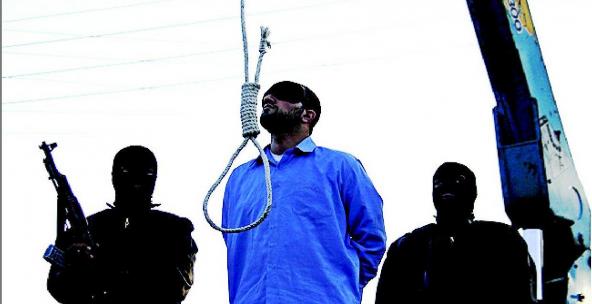 Highest execution numbers in Iran in 10 years
Statistics
The number of executions in Iran in 2011 is the highest in 11 years with at least 676 people executed.
What distinguishes the 2011 report from previous years is also the dramatic increase in the number of public executions. This increase is due to the fact that the Iranian authorities use executions as a political instrument to spread fear among the people.
Following the June 2009 post-election protests, they have lost their legitimacy and support even among their supporters, so they need fear to continue ruling the country.
When the international community puts pressure on one specific case, the authorities give up on that case, because individual cases do not matter to them: as long as they keep the number of executions high, they achieve their goal.
Their aim is not to fight against crime or to follow religion – they are fighting for their survival and the death penalty is essential to their survival.
Some facts:
• At least 676 people were executed according to IHR's annual report 2011
• 65 executions were carried out in public. This is the highest number of public executions in more than 10 years
• At least 4 juvenile offenders were among those executed in Iran in 2011
• At least 15 women were executed in 2011. Executions of 13 of these women were not made public by the Iranian authorities
• 3 young men were executed after they were convicted of sodomy
• One man was executed after he was convicted of "apostasy" (renouncing religion)
• More than 80% of those executed were convicted of drug trafficking