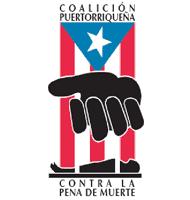 Abolitionist Challenges for 2013 in Puerto Rico
Caribbean
At the end of 2012, 15 death penalty cases were awaiting trial in the Federal Court for the District of Puerto Rico. Four trials are to begin in 2013, which is a record.
The high rate of homicides in Puerto Rico and the increasing interference of federal jurisdictions in prosecuting criminal cases could result, in the worst case scenario, in a significant increase in the number of death penalty cases or even one or several death sentences for the coming years in Puerto Rico.
The Puerto Rican Coalition against the Death Penalty is campaigning in Puerto Rico to solve these cases and raise awarness.
It also has a major role in the Caribbean with the development of an abolitionist front in the region. It serves as the secretariat of the network called Gran Caribe por la Vida (Great Caribbean for Life).
It is also an active member of the World Coalition Against the Death Penalty and will play a major role in 2013 in the preparation of the World Day against the Death Penalty on 10 October, which will be dedicated to the Caribbean.