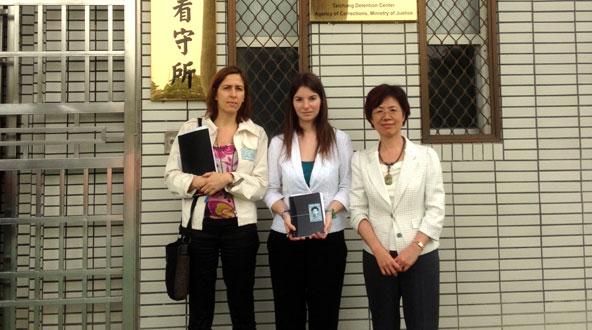 Taiwan executions spark outrage
Asia
Six executions took place on April 19 in four prisons across Taiwan, despite last-minute legal action and media appeals by World Coalition member organization the Taiwan Alliance to End the Death Penalty (TAEDP).
The prisoners "were anaesthetised and then shot," the Straits Times newspaper reported.
The executions happened days after more than 20 World Coalition representatives from prominent worldwide human rights organisations visited Taiwan.
The World Coalition said it was "horrified" by the news: "During a week of events in Taiwan, including meetings with President Ma, Vice Minister of Justice Wu and high officials from the Ministry of Foreign Affairs, the World Coalition was told by these officials that although Taiwan would not abolish the death penalty overnight, its intent is to reduce the use of the death penalty. Executing six people is not part of a process of reducing the use of the death penalty," a World Coalition representative said.
According to the World Coalition, the killings sent "the wrong message to the world community" from Taiwan.
Independent international experts invited to examine the situation of human rights in Taiwan in February found that death sentences and executions as they are currently carried out there violate international law.
"We feel sad and outraged," a TAEDP representative said after door-stepping the deputy justice minister to halt the executions, in vain. "We waited for nothing but the answer: 'We did everything according to the law'," they reported.
Click here for more details on the World Coalition's mission to Taiwan.
29 May 2013 update

The World Coalition has returned watches given as presents to its representatives by President Ma, accompanied by a letter urging him to "practice what [he] preach[es]".
"The execution of six prisoners just three days after you made definitive assurances to us about your strong commitment to human rights, to upholding the requirements of the ICCPR and to reducing the use of the death penalty with the goal of abolition, calls into serious question the sincerity of your words," the excutive board of the World Coalition wrote in the letter.
TAEDP chairman Prof Chui Hei-yuan also wrote a protest column published in Chinese and in English by Taiwanese newspapers.
Top photo: World Coalition representatives including president Florence Bellivier (left) visit Taichung prison in April 2013 (TAEDP)