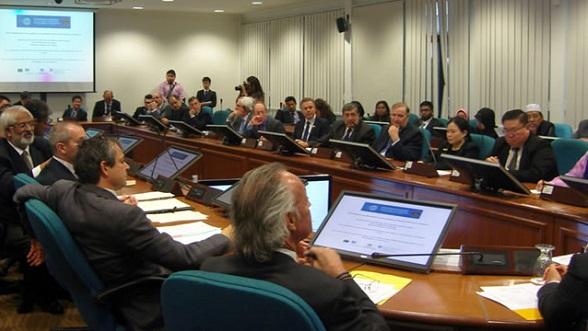 Parliamentarians lead Malaysia Towards Abolition of the Mandatory Death Penalty
Asia
In November, the Malaysian Parliament symbolically hosted a Roundtable aiming to elaborate strategies towards the abolition of Malaysian mandatory death penalty. The event was an opportunity to discuss how to improve Parliamentarians' contributions towards abolition and to educate on the lack of deterrent effect of mandatory death penalty.
The Mandatory Death Penalty in Malaysia
The roundtable discussed the Malaysian legal framework, which still foresees mandatory death penalty. According to Malaysian law, capital punishment is mandatory for a variety of crimes. These range from treason to murder, from firearms offences up to drug-trafficking.
The Parliamentarians for Global Actions (PGA), a non-profit network of over 1000 legislators, decided to gather in Kuala Lumpur, together with international MPs, high-level authorities, experts and stakeholders, to debate the abolition of Malaysian mandatory capital punishment.
The roundtable highlighted the existence of a growing movement towards abolition, which is not only spread among parliamentarians, but also amid State officials and the general public. During the first session of the Roundtable, the irrevocability of mandatory death penalty and the possibility of judicial mistakes were debated. Indeed, many countries in the world consider the automatic nature of this sentence as arbitrary and disproportionate. Mandatory death penalty fails to take into account the different circumstances in which offences may have been committed, as well as the different characteristics of offenders.
Parliamentarians Held Necessary Keys to Abolition
As the resource "Parliamentarians and the Abolition of the Death Penalty" highlights, parliamentarians are facing increased pressure and responsibility from public expectations. During the Roundtable, Hon. Iskandar expressed his thoughts about the role of Parliamentarians as representatives of the best interests of the public, even when they might seem to be contrary to public opinion. He also stressed the role of parliamentarians as visionaries who should lead society away from revenge and retaliation. Hon. Iskandar encouraged the adoption of a bill abolishing the death penalty for drug-trafficking and firearms-related offences.
A bill to Remove the Mandatory Death Penalty in Malaysia
Hon. Nancy Shukri, Minister of Law and Vice-Chair of the PGA Malaysia Group, announced to the roundtable's participants that a draft amendment to the death penalty's law had been prepared, with the aim to remove the mandatory death penalty. She declared her full commitment to that bill, that should be presented next year.
The Senior Programme Officer at PGA, Ms. Maia Trujillo, said "PGA welcomes the recent declarations from government officials, in particular Hon. Nancy Shukri, Minister of Law and PGA Member, to move away from the mandatory death penalty." She added, "this is the recognition that the mandatory death penalty has no deterrent effect and should not be applied to as a matter of principle, especially for non violent crimes such as drug offenses."
Photo: Roundtable @PGA