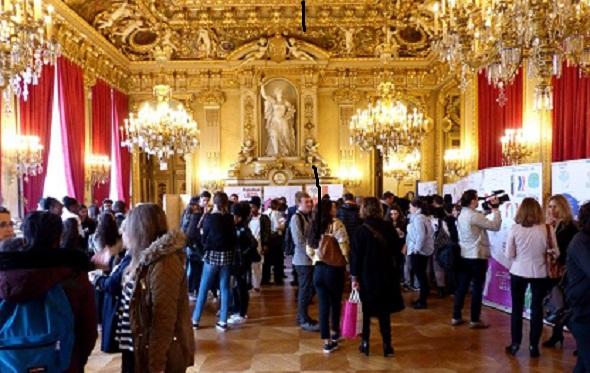 Closing ceremony of the project « My pencil for abolition » at the French Ministry of foreign affairs
Abolition
This ceremony, supervised by the ambassador of Human Rights at the French Ministry of Foreign Affairs, Ms. Patrizianna Sparacino-Thiellay, represented the opportunity to deliver various awards to the students who took part to this project and to unanimously pay tribute to the extraordinary quality of the work that they achieved.
It must be noted that this project couldn't have been successfully completed without the enthusiastic involvement of numerous partners, who were all present at the closing ceremony: there were militants of the abolitionist cause (such as Sandrine Ageorges-Skinner), the French Association of the Victims of Terrorism (represented by its director Guillaume Denoix de Saint Marc), the association Cartooning for Peace, the association Draw Create Freedom, as well as journalists from various media (such as le Républicain Lorrain).
The Abolition Mag thus constitutes an inspiring example of what young committed people can do and allows to have faith in a bright future that will see this next generation of abolitionists strongly advocate for the abolition of the death penalty worldwide!
Besides, copies, both in French and English, of this magazine will be released during the 6th World Congress against the death penalty, that will take place in Oslo, Norway, from June 21th to 23r. It will undoubtedly demonstrate the impressive commitment of a young generation of French abolitionists to the international audience which is expected at this event.
Pictures of this event are available on ECPM's Facebook page.