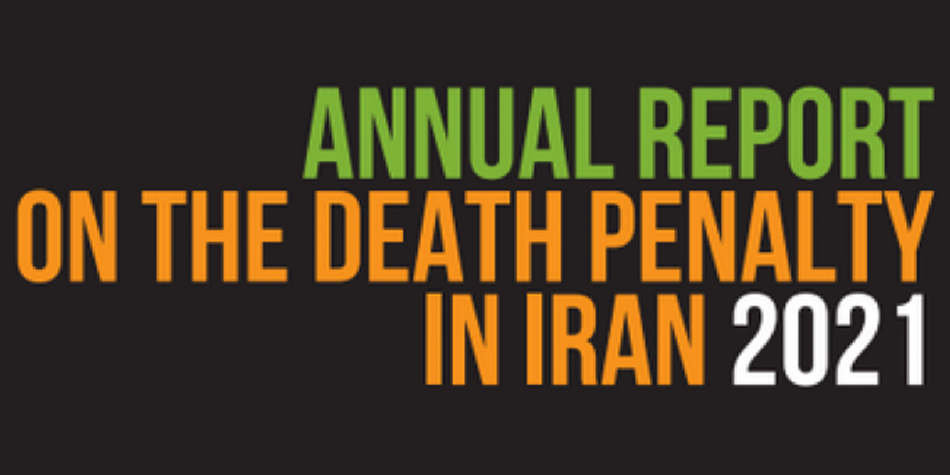 Death Penalty in Iran: Sharp Increase in Executions
Statistics
An alarming situation 
On 28 April 2022, Iran Human Rights (IHR) and Ensemble contre la peine de mort (ECPM) released their 14th Annual Report on the Death Penalty in Iran, revealing an increase in the number of executions in 2021. At least 333 people were executed and 83,5% of these executions were not announced by the authorities. The number of executions in 2021 is significantly higher than the numbers recorded in 2020 (267 people executed), 2019 and 2018.
The launch of the report raises awareness on Iran's worrying situation and comes at a time during which, after the election of President Ebrahim Raissi in June 2021, Iran has continued and increased its use of the death penalty as a tool of repression against many opponents.
Increased use of the death penalty for drug offenses, for women and for minorities (Baluch people)
At least 126 people were executed for drug-related offences in 2021 which is an alarming rise in the implementation of death sentences for drug offences that has increased fivefold in comparison to the previous three years. Even though none of the executions were reported by official sources, IHR sources confirmed each one.
As per the report, at least two juvenile offenders were executed, and the number of executions of people from ethnic minorities continued to rise in 2021, 70 people from the Baluchi minority were executed, which is 21% of the total number of executions in 2021.
Today, Iran has the highest number of executions after China, and is one of the world's top executioners of women. The report shows that at least 17 women were executed in 2021, that number nearly doubled compared to last year, however only two of those executions were reported by official sources. On World Day Against the Death Penalty, IHR published a 12-year analysis of "Women and the Death Penalty in Iran", which provides further information and background on this issue.
Positive key facts to keep in mind
For thefirst time in over 15 years, no public executions were reported and at least 705 people sentenced to death on murder charges have been pardoned by the families of murder victims under "qisas" laws. It is also important to note that public support for the death penalty has declined significantly in Iran according to Mahmood Amiry-Moghaddam, director of IHR.
The launch of the report as an opportunity to raise awareness 
It remains important to call on the international community to put pressure on the Iranian government. Commenting on the report ECPM Director, Raphael Chenuil-Hazan said:
In a recent Resolution, the European Parliament urged the EU to raise human rights violations in its bilateral relations with Iran. Any negotiations between the West and Iran must include the death penalty on top of its agenda.