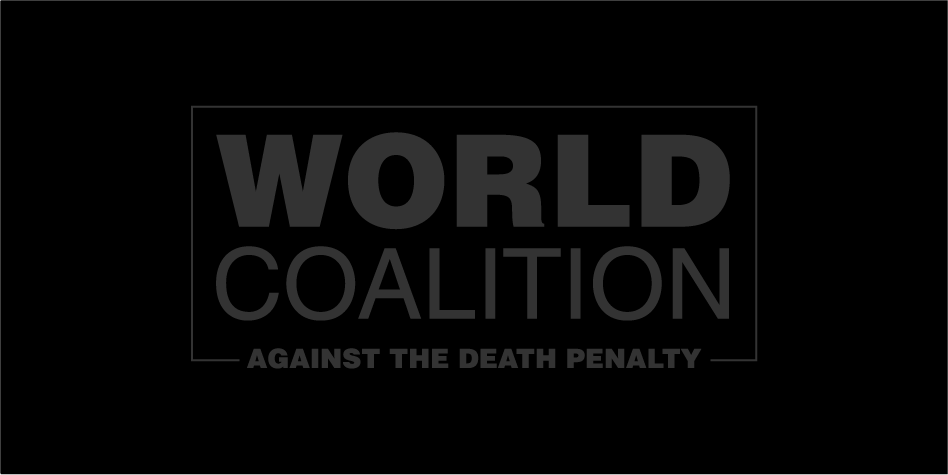 Plans to carry out arbitrary executions in Myanmar must halt immediately
Statement
The undersigned organizations are gravely concerned at the recent announcement by the military authorities of Myanmar that the death sentences imposed on four people after grossly unfair proceedings have been approved for implementation.
We urge the military authorities to immediately halt plans to carry out the executions, which would violate the prohibition against the arbitrary deprivation of life set out under international human rights and customary laws; establish an official moratorium on executions, following more than three decades without any; and end the crackdown on large segments of the population that has swept the country since February 2021.
On 3 June, Zaw Min Tun, spokesperson of the military, announced that the convictions and death sentences imposed on four men had been approved by the State Administration Council, paving the way for the executions to be carried out in a matter of weeks.
Phyo Zeya Thaw, a former member of Aung San Suu Kyi's National League for Democracy, and prominent democracy activist Kyaw Min Yu, also known as Ko Jimmy,were convicted of and sentenced to death by a military tribunal in January 2022 for offenses involving explosives, bombings and financing terrorism under the Anti-Terrorism Law – charges that our organizations believe to be politically motivated. Two other men, convicted of the murder of a woman believed to act as an informer for the military in Hlaing Tharyar Township in Yangon, also had their death sentences confirmed.
The proceedings against all men were secretive and grossly unfair, before a military-controlled court. Following the issuing of Martial Law Order 3/2021,1 the military transferred the authority from civilian courts to special or existing military tribunals to try cases of civilians. These tribunals have been overseeing trials involving a wide range of offences including those punishable with the death penalty, through summary proceedings and without right to appeal.
The right to a fair trial, the key elements of which are set out in Article 14 of the International Covenant on Civil and Political Rights (ICCPR), is a fundamental human right and one of the universally applicable guarantees proclaimed in the Universal Declaration of Human Rights. It has become legally binding on all states as part of customary international law2. Under international law and standards, executions carried out following unfair trials violate the prohibition against arbitrary deprivation of life, as well as the absolute prohibition of torture and other cruel, inhuman or degrading punishment3.
Since February 2021, an alarming increase in the resort to the death penalty is being recorded in Myanmar, where the military is using the death penalty as a tool for ongoing and widespread persecution, intimidation and harassment of and violence against the population, including protesters and journalists. According to the Assistance Association for Political Prisoners (AAPP) documentation, at least 114 death sentences have been imposed since February 2021. All these death sentences were imposed by military tribunals or, in one case, a juvenile court on referral from a military tribunal. The reports indicated that at least 41 defendants were tried and convicted while not being present; some were imposed on people who were below 18 years of age at the time of the alleged offence or had a severe psycho-social disability4, in violation of a prohibition set out under international human rights and customary law. Available information indicates that the proceedings were summary, with the defendants unable to access legal representation.
It is alarming that the military authorities are taking steps to carry out Myanmar's first known executions since the late 1980s. The resumption of executions in Myanmar, after more than three decades without any, would constitute a significant setback for the country's death penalty and deeply concerning human rights record, and would be contrary to the stated goal of abolition of the death penalty set out in Article 6(6) of the ICCPR. Over the decades, the UN system has worked to limit the use of the death penalty and has repeatedly urged UN member states to remove it from national legislation. Among other instruments, since 2007 the UN General Assembly has adopted – with increased cross-regional support – eight resolutions calling for the establishment of a "moratorium on executions with a view to abolishing the death penalty". As of today, 144 countries, including Myanmar, are considered abolitionist in law or practice and the number of those repealing this punishment from national legislation has continued to grow – with Kazakhstan and Papua New Guinea completely abolishing the death penalty in 2022.
We oppose the death penalty unconditionally and we ask Myanmar's military authorities to uphold their international obligations to promote and protect human rights, including by protecting the right to life, in all cases, and releasing immediately all those detained in relation to the exercise of their rights to freedom of expression, association and peaceful assembly.
This statement is co-signed by the following organizations:
Abdorrahman Boroumand Center for Human Rights in Iran
ACAT-France
All Young Burmese League (AYBL)
Answer Myanmar, UK
Amnesty International
Anti-Death Penalty Asia Network
Article19
Assistance Association for Political Prisoners (AAPP)
Association INFO BIRMANIE
Association Suisse-Birmanie
Australia Burma Friendship Association, Northern Territory
Australia Myanmar Doctors, Nurses and Friends
Australia Myanmar Youth Alliance (AMYA)
Australian Burmese Muslim Organisation
Australian Chin Community (Eastern Melbourne Inc)
Australian Karen Organisation (AKO)
Avocats Sans Frontières France
Bangladesh Institute of Human Rights (BIHR)
Bamar Community Tasmania
Blood Money Campaign
Burma Action Ireland
Burma Lawyers' Council (BLC)
Burman suomalaiset Finland
Burmese Community – South Australia
Burmese Community Development Collaboration (BCDC)
Burmese Community Support Group (BCSG)
Burmese Friendship Association
Burmese Medical Association Australia (BMAA)
Burmese Students in the Czech Republic
Canberra Karen Association
Capital Punishment Justice Project (CPJP)
Central European Institute of Asian Studies
Chin Community – South Australia
Chin Community Tasmania
Cornell Center on the Death Penalty Worldwide
Doh Atu – Ensemble pour le Myanmar
Educational Initiatives Myanmar
Educational Initiatives Prague
Eleos Justice, Monash University
European Karen Network (EKN)
Falam Community – South Australia
FIDH / International Federation for Human Rights
FIDU – Italian Federation for Human Rights
Food & Help for Burma
Friends of Burma (WA)
German Coalition to Abolish the Death Penalty (GCADP)
German Solidarity with Myanmar Democracy e.V.
Human Rights Watch
Industrial Training Centre (ITC) Family Sydney
International Association, Myanmar Switzerland (IAMS)
International CURE
Iran Human Rights
Joint Action Committee for Democracy in Burma (JACDB)
Justice 4 Myanmar – Hope & Development
Justice Project Pakistan
Kachin Association Australia
Kachin Peace Network
Karen Community – South Australia
Karen Swedish Community (KSC)
Karenni Federation of Australia
Karenni Society Finland
Kayin Community Tasmania
Kenya Human Rights Commission
LDH (Ligue des droits de l'Homme)
Legal Awareness Watch Pakistan
lifespark – movement against the death penalty
Matu Chin Community – South Australia
Mindat Chin Community NSW
Mindat Community – South Australia
Mizo Community – South Australia
Mon Families Group
Mon National Council (MNC)
Muwatin Media Network
Myanmar Action Group Denmark
Myanmar Buddhist Community of South Australia
Myanmar Community Austria
Myanmar Community Coffs Harbour (MCC)
Myanmar Democracy and Peace Committee (Australia)
Myanmar Diaspora Group in Finland
Myanmar Engineering Association of Australia (MEAA)
Myanmar People Residing in Canberra
Myanmar Professionals Association Australia (MPAA)
Myanmar Students' Association Australia (MSAA)
Netherlands-Myanmar Solidarity Platform
Norden Directions, Australia
NSW Karenni (Kayah) Communities
Paris Bar / Barreau de Paris
Pen Myanmar Organisation
Queensland Kachin Community (QKC)
Queensland Myanmar Youth Collective (QMYC)
Queensland Rohingya Community
REPECAP -Academicsforabolition
Salam for Democracy and Human Rights
Shwe Youth Democratic Alliance (SYDA)
Sitt Nyein Pann Foundation
Southern Methodist University (SMU) Human Rights Program
Support 4 Myanmar
Sydney Friends for Myanmar Unity
Sunny Center Foundation USA Inc
Texans Against State Killings (TASK)
The Institution of Professional Engineers Myanmar (IPEM)
The Rights Practice
Transparency International CR
United Myanmar Community of South Australia
Victorian Burmese Care Community (VBCC)
Victorian Myanmar Youth (VMY)
Women Activists Myanmar (WAM)
World Coalition Against the Death Penalty
Zo Community – South Australia
Zomi Association Australia Inc.
Zomi Community – South Australia
Zomi Community Queensland
1 Martial Law Order 3/2021, 16 March 2021.
2 ICRC Customary IHL Study, Rule 100 (Fair Trial Guarantees); Human Rights Committee, General Comment no. 29, States of emergency (article 4), UN Doc.CCPR/C/21/Rev.1/Add.11, 31 August 2001, para.11.
3 Human Rights Committee, General Comment no.36, Article 6: the Right to Life, 3 September 2019, UN Doc. CCPR/C/GC/36, para. 41; Human Rights Committee, General Comment 24, UN Doc. CCPR/C/21/Rev.1/Add.6, para. 8; report of the Special Rapporteur on Extrajudicial Executions, UN Doc. A/67/275, 2012, para. 11; Committee Against Torture, General Comment 2, para.1; interim report of the Special Rapporteur on torture and other cruel, inhuman or degrading treatment or punishment, UN Doc. A/67/279, 9 August 2012, para.58.
4 Irrawaddy, "Myanmar regime hands mentally ill man death sentence", 14 April 2021, https://www.irrawaddy.com/news/burma/myanmar-regime-hands-mentally-ill-man-death-sentence.html