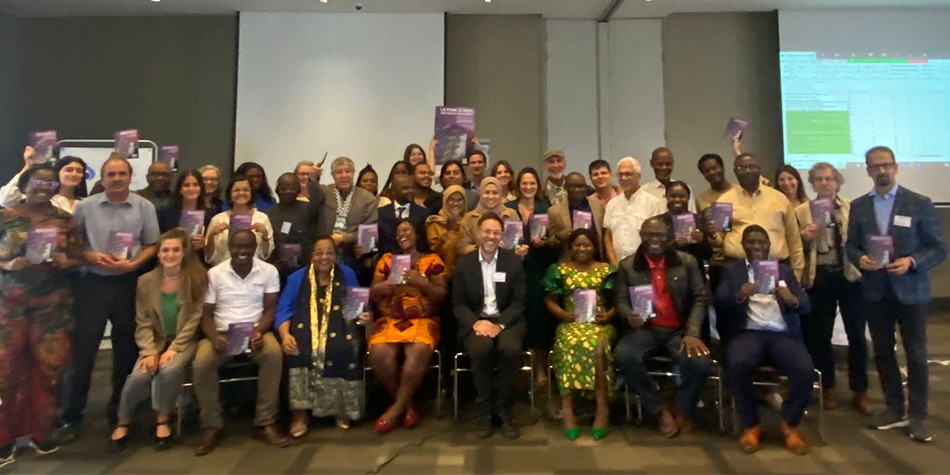 World Coalition held first General Assembly in East Africa
Governance
The World Coalition Against the Death Penalty co-organized with ICJ-Kenya its first General Assembly in Nairobi, Kenya on 23-24 June 2023.
Following a four-day African Sub-Regional English-Speaking Seminar on Best Practices for Abolition of the Death Penalty, 45 member organizations of the World Coalition met in person in Kenya and 20 others joined online to participate in the meetings.
The first day was open to the public with two plenary sessions on the death penalty in Africa and the World Day theme of torture and four workshops, to engage with experts, activists, and organizations working towards abolition and discuss strategies, gender issues, mental health, drug-related offenses and youth involvement.
The second day was restricted to member organizations and the statutory meeting saw the adoption of the 2022 activity report and financial reports, the 2018-2022 Impact Assessment, the 2023-2027 Strategic Plan, the 2023-2024 action plan, the 2023 provisional budget and modification of the bylaws, as well as the elections of the new Steering Committee.
In total, 25 organizations (out of 32 candidates) were elected for an effective 2-year term (June 2023-June 202):
Anti-Death Penalty Asia Network – ADPAN
Capital Punishment Justice Project – CPJP
Coalition Congolaise Contre la Peine de Mort – CCCPM
Coalition marocaine contre la peine de mort – CMCPM
Coalition nigérienne contre la peine de mort – CONICOPEM-Niger
Coalition Tunisienne Contre la Peine de Mort
Colegio de Abogados y Abogadas de Puerto Rico (Puerto Rico Bar) – CAAPR
Comunità di Sant'Egidio
Culture pour la Paix et la Justice – CPJ ASBL
Droits et Paix – DP
Ensemble contre la peine de mort – ECPM
Foundation for Human Rights Initiative – FHRI
International Federation for Human Rights – FIDH
International Federation of ACATs – FIACAT
Iran Human Rights – IHR
Paris Bar
Parliamentarians for Global Action – PGA
Penal Reform International – PRI
Prisoners' Future Foundation – PFF
Salam for Democracy and Human Rights – SALAM DHR
Society for Human Rights and Development Organization Sierra Leone – SHRDO
Taiwan Alliance to End The Death Penalty – TAEDP
The Advocates for Human Rights – TAHR
The Death Penalty Project – DPP
Witness to Innocence – WTI
The newly elected Steering Committee then elected the new Executive Board for two years:
Connie Numbi (FHRI), Vice President
Florence Bellivier (FIDH), Treasurer
Karen Gomez Dumpit (ADPAN), Vice President
Matthew Goldberg (CPJP), President
Tobias Mueller (Comunità di Sant'Egidio), Vice President
The World Coalition welcomes the successful work of its General Assembly.