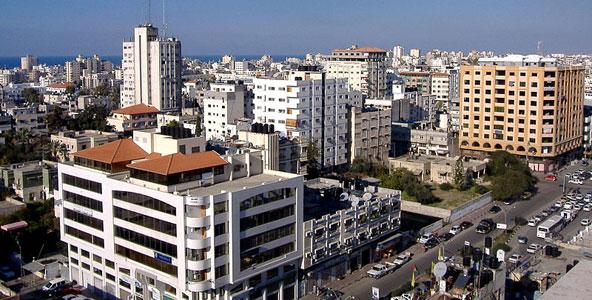 Outgoing Gaza government must stop executing death sentences
Statement
Two men were executed in Gaza (photo) on July 26 after being convicted of collaborating with Israel, Leaders Organization reported.
The resigned government in Gaza known as the "Hamas Cabinet" officially mandated its Ministry of Justice to continue the implementation of death sentences issued by Palestinian courts that have met the "legal procedures", in addition to the cases that are currently being considered in courts.
This mandate was publicized through a press release issued by the Media and Information Office of the Council of Ministries, as it had shadowed a number of death sentences currently issued by the courts in Gaza, and several other death sentences that have been implemented by the resigned Ministry of Interior in the past.
World Coalition member Leaders Organization and its partners are expressing deep concern regarding this mandate. They have reminded Prime Minister, Ismail Haniyeh, of the resigned government in Gaza, of his statement regarding death sentences on June 9th, 2009 to the President of the Arab Commission for Human Rights in Paris, lawyer Haytham Manna.
Haniyeh was asked not to implement death penalty provisions until the formation of a new united Palestinian Legislation that eliminates the death penalty from the Palestinian Penal Code, and in return he promised the following: "The death penalty will not be implemented and no one will be executed while I am in power".
Discrepancies between Gaza and the West Bank
The World Coalition has written a letter to Ismail Haniyeh congratulating him for being party to the April 2011 agreement according to which Hamas and Fatah will form a technocratic government to unify national institutions in Gaza and the West Bank.
The letter then notes the differences in the application of the death penalty in Gaza and the West Bank and requests the government withdraw the mandate and not implement the death penalty provisions until new united Palestinian legislation eliminating the death penalty from the Palestinian Penal Code is enacted.
Fatah holds power in the occupied West Bank while Hamas, which won the last parliamentary election in 2006, routed Abbas' forces in 2007 to seize control of the Gaza Strip. Each of them has had its own Cabinet ever since. Hamas government uses the death penalty severely, while there is a draft Penal Code in the West bank that abolishes the death penalty. Both bodies use different legal texts.