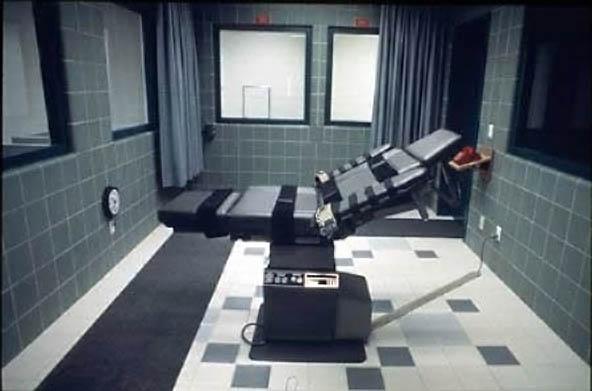 European Union tightens rules on export of death drug
Abolition
The Commission has decided not to completely ban the exportation of sodium thiopental and other barbiturates which are widely used as anaesthetics in lethal injections protocols across the US.
The text of the amended regulation states: "The relevant medicinal products were developed for inter alia anaesthesia and sedation and their export should therefore not be made subject to a complete prohibition."
World Coalition organisation Reprieve's Executive Director Clare Algar said: "This is an important and positive first step in preventing the use of European drugs in executions. However, we need to see a broad, catch-all provision to prevent any drugs from being used in capital punishment in order to ensure Europe is never again complicit in the death penalty."
"In response to the calls from civil society"
The addition of sodium thiopental to Annex III of EU Council Regulation 1236/2005  is largely the result of a year-long lobbying effort by anti-death penalty powerhouses after it was discovered that the sodium thiopental being used in US executions was being manufactured in Europe.
The World Coalition, Amnesty International, Penal Reform International, Reprieve  and other high-profile civil society organisations had signed a submission appealing to the European Commission to control the exportation of drugs that are used in US executions.
Catherine Ashton, High Representative for the Foreign Affairs and security Policy and Vice-President of the Commission said: "This is a first step in response to the calls of civil society organisations and the European Parliament to strengthen the EU legislation. It will be followed by a full review of the relevant regulation next year."
Having helped bring about this change, Maya Foa from Reprieve remarked: "We will be working to get more stringent catch-all clauses in place on the EU regulation to safeguard against possible complicity due to potential changes in execution drug protocol by US departments of corrections."
Ms Foa added: "More generally, we are working with the US (and international) medical community and pharmaceutical industry to try to put a stop to the use of any kind of medical technology in capital punishment procedures."
From scandal to trade restrictions
Prisons in retentionist states in the US began searching overseas for sodium thiopental after a nationwide shortage of the drug was set to impede upcoming executions. In one case the drug was rushed in from Britain for an execution in Arizona.
With the spotlight squarely on Hospira Inc., the  sole US manufacturer of the drug, the company decided to cease its production in early 2011 due to concerns that their product was being used to end lives instead of saving them.
Pressure from civil society aimed at European governments and suppliers to stop the export of the deadly drug followed. The British Government was quick to respond by implementing domestic export restrictions on the drug. Similar positive moves were also taken by Italian, German and other European governments.
As it became clear that Europe was going to close its doors on the exportation of sodium thiopental, US prisons turned to a barbiturate called pentobarbital.
The Danish chemicals company Lundbeck  that was exporting the drug to the US faced instant political and economic pressure. In mid-2011 the company assured abolitionists that the drug will not be used in executions.