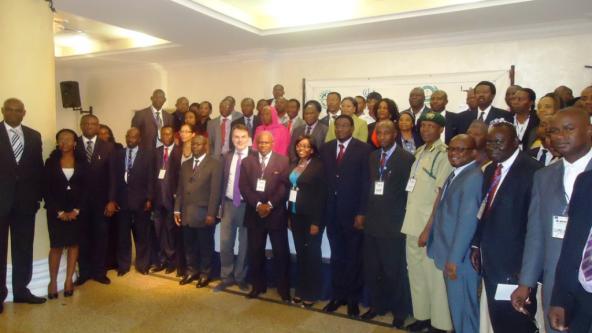 Three years to save lives in Nigeria
Africa
The project objective is to strengthen the moratorium on the death penalty, and the emergence of a new jurisprudence on the rights of those facing the death penalty, based on international standards.
The project is being implemented in eight states in Nigeria and aims to provide free legal assistance to prisoners sentenced to death / risking the death penalty, training of lawyers, and advocacy campaign of key stakeholders.
The project "Saving Lives: Strengthening the role of lawyers for the abolition of the death penalty" is implemented for a period of three years with funding from the European Union. The project partners are SALI Lawyers Without Borders France, the National Commission on Human Rights in Nigeria, the Nigerian Bar and the NGO Access to Justice.
International experts
About 90 people, representatives of Nigerian and international institutions, diplomats, civil society and media participated to the conference.
After welcoming remarks by Vice President of ASF France, Ivan Paneff, the discussions continued around a presentation given by the international expert and Ugandan activist for the abolition of the death penalty : Livingstone Sewanyana. He spoke about international perspectives on the abolition of the death penalty and focused on the situation in different African States.
It was followed by a speech from a national expert on national perspectives of the death penalty.
Several interventions highlighted the cruel, inhuman aspects of the death penalty, as well as its little deterrent effect, such as the representative of the Delegation of the European Union in Nigeria, which made a very strong statement in this sense.
Others highlighted the fact that the Nigerian society was not yet fully prepared to adopt the abolition of this sentence and prior actions should be taken before considering its abolition.
With different arguments and exchanged viewpoints on capital punishment, this Conference to launch the SALI project has certainly opened a strong debate on the issue, debate which will continue in the target states of the project through various outreach activities.
The inaugural conference received extensive media coverage throughout the period.

Read the Projects' Newsletter