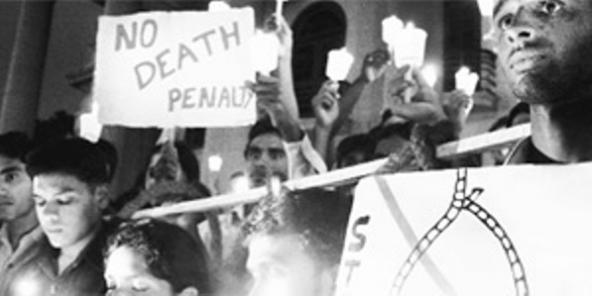 India should join nations abolishing the death penalty
Within few weeks of the new President of India assuming his office on 25th July 2012, 14 former Indian judges submitted an appeal seeking his intervention for the commutation of the death sentences of 13 convicts whose mercy petitions are pending with the President's office.
This is significant, especially as these former judges have mentioned the details of some cases where the accused were hanged, but were later on found to have committed no offence.
India moving fast
The move of these former judges, combined with the fact that the earlier President of India had granted 35 convicts mercy by commuting their death sentence into life sentence, shows that India is moving fast towards being anti-death penalty.
I feel that although 11 death row convicts are at risk of being executed, it is a very encouraging figure for a country of 1.2 billion people.
However, the future of death penalty depends upon the people of India being mature enough to understand the ills of capital punishment.
Photo: demonstration in India for World Day against the Death Penalty in 2008