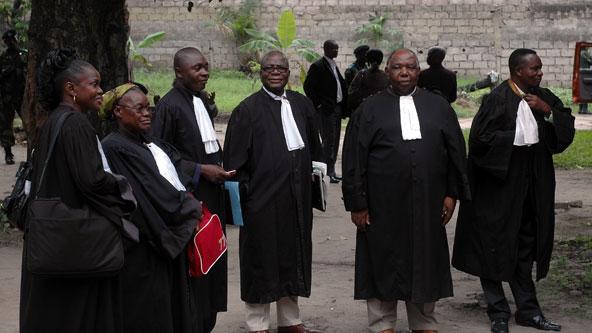 New defense manual to help lawyers in capital cases worldwide
World Congress
Some 30 lawyers from 15 countries with experience in capital cases, most of them in World Coalition member organizations, packed the 114-page booklet with practical information ranging from the search for mitigating evidence to the preparation of an appeal before international bodies.
Following the World Congress, the manual will be enriched with experience from Arab- and Chinese-speaking countries and translated into their language.
Sandra Babcock, director of Death Penalty Worldwide and Professor at the Center for International Human Rights, Northwestern University School of Law in the US, is the lead author of the manual. In this interview, she explained that most attorneys need guidance when faced with a capital case – sometimes very basic. "Many lawyers around the world don't take the time to meet their clients before the day of trial," she said.
Photo above: Criminal lawyers get ready for a capital trial in Kinshasa (DR Congo) in 2011.
Attached documents