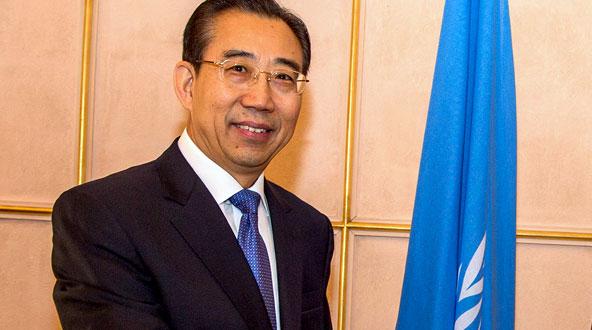 China rejects all UN recommendations on death penalty use
International standards
In its addendum  to its second report to the United Nations Universal Periodic Review  of human rights (UPR), China wrote: "China has been making legal and systematic efforts to gradually reduce the application of death penalty. (…) China will continue its efforts in this regard according to its economic and social development." During the adoption of the report , China said it rejected recommendations regarding the death penalty mainly because they were not practicable and at odds with realities in China.
Unsurprisingly, China rejected the recommendations related to abolition, moratorium on execution, ratification of the UN Protocol on the abolition of the death penalty and even reforms towards eventual abolition of the death penalty.
On the question of greater transparency and publication of official statistics, it stated: "The statistics of death penalty and death penalty with reprieve is included in that of fixed-term imprisonment of more than five years and life imprisonment. There is no separate statistics on death penalty." This would mean no statistics on executions exist, which is difficult to believe with the national Supreme People's Court now automatically reviewing all death sentences in the country.
Commitment to reduce capital offences
More intriguing is the rejection of the recommendations on the reduction of the scope of capital offences in Chinese legislation, while the third plenary session of the Communist Party's Central Committee decided in November 2013 to "gradually reduce the number of crimes punishable by death".
More recently, officials and scholars  as well as members of the Legislative Affairs Commission of the National People's Congress said that a revision of criminal law has been included in the annual legislative program in 2014, which may lead to a reduction of the number of crimes that carry the death penalty this year.
The UN Human Rights Council adopted the outcome of the Universal Periodic Review of China in Geneva on 21 March 2014, amidst outcry from civil society and UN member states following the death in custody of human rights defender Cao Shunli,  who was detained since fall 2013 after attempting to travel to Geneva to attend the Human Rights Council.

Photo: Chinese permanent representative to the UN office at Geneva Wu Hailong (UN Photo/Pierre-Michel Virot)