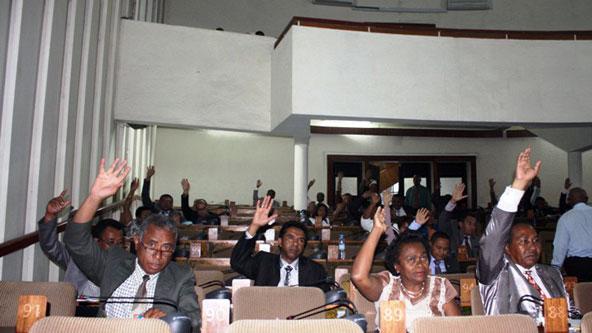 Madagascar's MPs abolish the death penalty
Good news
The President of the National Assembly, via his personal representative, had expressed optimism during a workshop aimed at spreading awareness about the death penalty in Antananarivo on 10 October, World Day Against the Death Penalty, by saying that a bill to abolish the death penalty was to be adopted during the current parliamentary session.
The workshop, organized by the United Nations High Commissioner for Human Rights with the support of ACAT Madagascar, FIACAT and the World Coalition Against the Death Penalty, had brought together a wide array of activists to discuss the death penalty in Madagascar.
Its audience included the representative of the President of the National Assembly, eight MPs, numerous leaders and members of civil society, representatives of UN agencies and several representatives of European embassies. In the final statement, participants at the workshop had welcomed "the steps taken by the National Assembly for the development of a bill to abolish the death penalty " and encouraged the President of the Assembly "to include it in the agenda of the October 2014 session".
In light of Madagascar's Universal Periodic Review of human rights (UPR), which took place in Geneva on 3rd November 2014, FIACAT and ACAT Madagascar recommended in an alternative report to the United Nations Human Rights Council that the Madagascan authorities abolish capital punishment and ratify the UN Protocol on the abolition of the death penalty.
The members of the National Assembly followed up on the World Day workshop's final results and the UPR's recommendations by adopting the bill as early as 10 December 2014.
Madagascar is the 18th African Union member state to abolish the death penalty for all crimes.
Photo: www.assemblee-nationale.mg