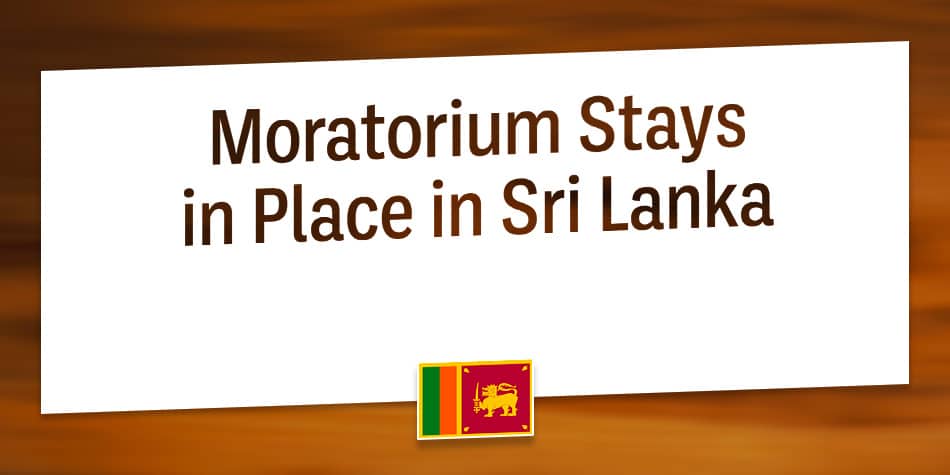 Moratorium Stays in Place in Sri Lanka and Anti-Death Penalty Petitioners Secure an Official Record in Court Proceedings to Protect Future Rights
Good news
Petitioners challenging the potential resumption of executions in Sri Lanka experienced received reassuring news on 23 February 2023 when the Attorney General of Sri Lanka reported to the Supreme Court that the incumbent President Ranil Wickremesinghe has agreed to not implement executions during his tenure.
In 2019, following the former President Maithripala Sirisena reportedly signing four death warrants, and seeking to resume executions after a nearly 50-year moratorium, individuals as well as civil society organizations filed several fundamental rights petitions (FRP) against the resumption of executions. Most notable amongst these FRPs are the 11 petitions filed by persons on death row, all of whom were represented by Pulasthi Hewamanna. These 11 petitions, which unlike others that focused largely on the arbitrary nature of selection of 4 undisclosed individuals for execution, also challenged the constitutionality per se of carrying out the death penalty in a maturing democracy.
On 23 February 2023, the petition was heard as part of proceedings to decide whether to give leave to process before a five member panel of Supreme Court judges. Present was an officer of the Attorney General's Department who read out a letter on behalf of President Wickremesinghe, declaring in essence that in the tradition of the previous administrations since 1976, no executions would be carried out. The proceedings were concluded with the provision to reopen the petition in the event that attempts are made to resume executions in the future.
Counsel for the petitioners argued, that this undertaking would not provide any safeguards to the reported four unidentified individuals who were purportedly identified by former President Sirisena to be executed. In response, the Attorney General attempted to argue that there was no proof that the former President Sirisena signed any such warrant. For both the sake of transparency and to ensure open legal avenues in the future to resume the petition if necessary, counsel deftly requested the Supreme Court to record that the petitioners be allowed to re-activate the case in the event a future President of Sri Lanka were to change their mind and proceed with executions.
Due to the vocal and passionate support of senior counsel in the court room, the Supreme Court consented to the request of the petitioners even though such recording is not the normal practice of Court.
While advocates for abolition are unsure whether a challenge on the constitutionality of the death penalty will be ultimately accepted, securing an official record of the petitioners' right to resume the case should a future President seek to end the moratorium is crucial for the argument of arbitrary selection and thus the protection of those who may face execution in the future.