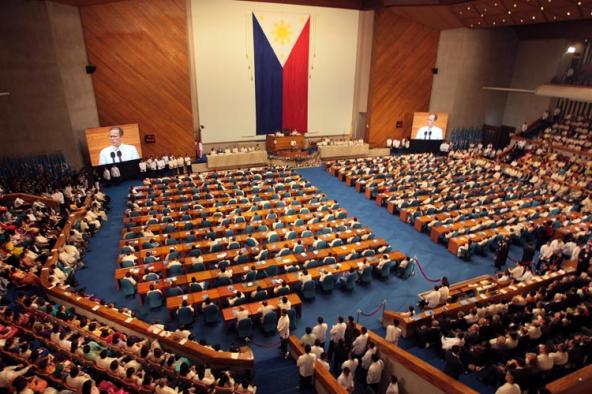 Philippines: one step forward in the reintroduction of the death penalty
Asia
International standards
Wednesday, March 1st , the House of representatives passed the House Bill 4727 on the death penalty, on second reading, in a viva voce vote. The initial bill was amended and the list of offences for which the death penalty can be imposed has been modified. The voted text provides capital punishment for drugs offences: Importation, traffic, manufacturing, sale and distribution.
Before becoming a law, the Senate must pass its own version of the bill on a third and last reading.
«We lost. The next battleground is the Senate», said Harry Roque, a lawmaker who voted against the measure. *
However, just a few days before the House of representatives' vote, the authorities were reported to have ordered the arrest of Senator Leila de Lima, a major political opponent of the President Rodrigo Duterte. It seems that Rodrigo Duterte controls the Senate, which could have serious consequences on what comes next. Once the Senate passes the bill, and if it obtains the signature of the President, this text will become a law.
It's important to recall that the death penalty was abolished in this country in 2006. Philippines had officially abolished capital punishment in 1987 but Fidel Ramos restored it in 1993. Nevertheless, with this last twist, the reintroduction of the death penalty in the Philippines has never been so close.
Phelim Kine, Deputy director for Asia of Human Rights Watch declared that «This advance of the Philippine Congress to restore the death penalty constitutes a new setback for human rights already threatened by the abusive "war on drugs" of Duterte».
Furthermore, Edcel Lagman, member of the House of representatives and an opponent of the bill, considers that this vote transgressed numerous House's rules (mainly with regards to amendment procedures as 25 opponent members asked to take the floor but only 7 had the occasion to express themselves), as well as international obligations as Philippines signed the Second Optional Protocol to the International Covenant on Civil and Political Rights in September, 2006 and ratified it in 2007.
By voting for this bill, the House of representatives did not respect the Philippines' international commitments as recommended by Amnesty International in its last statement in February 19th 2017.
* Felipe Villamor, "Philippines moves closer to reinstating death penalty", the New York Times, 1 March 2017