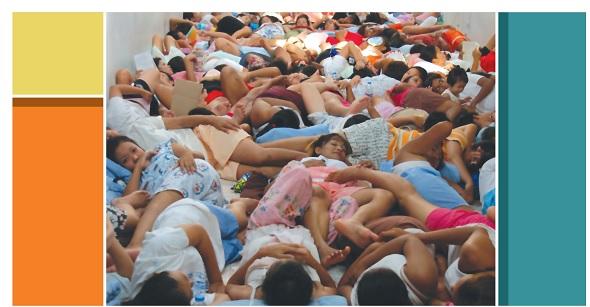 Global overview of women facing the death penalty
Statistics
We estimate that at least 500 women are currently on death rows around the world. While exact figures are mpossible to obtain, we further estimate that over 100 women have been executed in the last ten years—and potentially hundreds more.
This report aims to shed light on this much-neglected population. Few researchers have sought to obtain information about the crimes for which women have been sentenced to death, the circumstances of their lives before their convictions, and the conditions under which they are detained on death row. As a result, there is little empirical data about women on death row, which impedes advocates from understanding patterns in capital sentencing and the operation of gender bias in the criminal legal system. To the extent that scholars have focused on women on death row, they have concluded that they are beneficiaries of gender bias that operates in their favor.
A much needed gender perspective
While it is undeniable that women are protected from execution under certain circumstances (particularly mothers of infants and young children) and that women sometimes benefit from more lenient sentencing, those that are sentenced to death are subjected to multiple forms of gender bias.
Most women have been sentenced to death for the crime of murder, often in relation to the killing of family members in a context of gender-based violence. Others have been sentenced to death for drug offenses, terrorism, adultery, witchcraft, and blasphemy, among other offenses. Although they represent a tiny minority of all prisoners sentenced to death, their cases are emblematic of systemic failings in the application of capital punishment.
Conditions on death row
To mark World Day against the Death Penalty on 10 October 2018, the Cornell Center on the Death Penalty Worldwide, Penal Reform International and the World Coalition Against the Death Penalty are publishing a factsheet on prison conditions for women facing the death penalty.
On the same day, 11 UN Special Rapporteurs published a call "Women and girls on death row require specific gender-based responses and policies".
Living conditions on death row remain poor for both men and women; however, given that most facilities are designed with the majority male population in mind, the unique needs and vulnerabilities of women are overlooked.
In countries that do not execute women, the prolonged length of their death sentences means that poor conditions have a disproportionate impact on their physical and mental well-being.
Women serving death sentences are vulnerable to violence, particularly in prisons where male staff supervise them, or where prison authorities fail to protect them from violence at the hands of other prisoners. For example, in China, women prisoners (like their male counterparts) suffer at the hands of 'cell trustees', who control their cellmates through abusive means, sometimes leading to deaths.
Despite the Bangkok Rules prohibiting the use of restraints on women who are pregnant, during labor or after birth, in Sudan, Meriam Ibrahim was shackled to heavy chains in prison while eight months pregnant and caring for a young child, and during childbirth.
Similarly, death row prisoners are frequently held in solitary confinement, either by virtue of their sentence or as a disciplinary sanction. Despite limitations set down in the Mandela Rules, prolonged solitary confinement (which is prohibited) for women and men on death row has been reported in China, Indonesia, Jordan, India and the United States. Evidence shows that solitary confinement brings unique harms and dangers to women prisoners. This is linked to the disproportionately high rates of mental illness and trauma from past abuse suffered by women in prison.
Prisons generally fail to provide women with female-specific healthcare and deprive them of necessary hygienic products. For those serving long terms in prison, healthcare needs become greater and more complex – including mental ill-health and complications from lack of hygiene – and particularly in overcrowded facilities or where health provision is lacking.
Many prisons do not proactively provide healthcare and hygiene adequate for women's menstruation. The lack of menstruation care is compounded by tze
lack of privacy and washing and bathing facilities in most prisons. Moreover, sanitary napkins, when provided, are sometimes withheld as punishment.
Recommendations
The report and the factsheet end with recommendations for stakeholders to address urgent issues affecting women in prison generally, and particularly women on death row.
It highlights for example the need for more transparency, for more research on root causes and structural, systemic discrimination against women in society, for more monitoring of government and prison compliance with international human rights standards in relation to women on death row and to support family visits to women in prison, including by helping to transport family and children to visit their relatives in prison.
Photo credit: Kulapa Vajanasara, Women Prison Reform, Mahidol University (Cover photograph of the report)