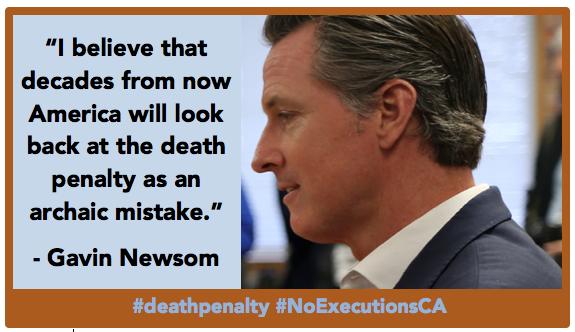 The World Coalition welcomes the moratorium on executions in California
Statement
The World Coalition Against the Death Penalty welcomes the moratorium on executions announced by the Governor of the US State of California, Gavin Newsom. California has 737 prisoners on death row, about 25% of all US death row prisoners, and the largest death row in the Western Hemisphere.
Fewer than 30% of nations still use the death penalty in law and in practice. The death penalty is a violation of the Universal Declaration of Human Rights. We welcome the 40 million people of California, the largest state in the USA, to this moratorium and encourage future steps toward full abolition of this barbaric, cruel and ineffective practice.
13 March 2019
World Coalition Against the Death Penalty
————————————————————–
The World Coalition Against the Death Penalty is an alliance of more than 150 NGOs, bar associations, local authorities and unions. The aim of the World Coalition is to strengthen the international dimension of the fight against the death penalty. Its ultimate objective is to obtain the universal abolition of the death penalty. To achieve its goal, the World Coalition advocates for a definitive end to death sentences and executions in those countries where the death penalty is in force.