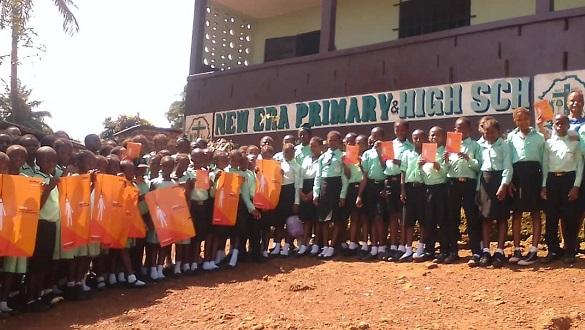 Child rights highlighted on the 17th World Day Against the Death Penalty
World Day
ASIA: COUNTRY REPORTS, NATIONAL CONGRESS, AND ART EXHIBITION
Following the Malaysian government's announcement to abolish death penalty on the 16th World Day, Amnesty International published a new report "Fatally flawed: Why Malaysia must abolish the death penalty". By the end of 2019, a new legislation to remove mandatory death penalty for 11 offences is expected to be tabled in the retentionist country. Similarly in Indonesia, member organizations KontraS, ADPAN, and ECPM gathered in Jakarta to launch their fact-finding mission report "Dehumanized", which highlights the prison conditions of people sentenced to death in the country.
Philippines' civil society led by FLAG Task Force, used the opportunity to bring awareness of death penalty to senators and members of House of Representatives in their National Congress Against the Death Penalty event in Manila. This one-day event, broadcasted live and received extensive media coverage, is a reaction against the recent government's proposed bills to reintroduce death penalty despite having ratified the Second Optional Protocol to the ICCPR.
In Pakistan, Justice Project Pakistan hosted an immersive art experience in Lahore, exploring experiences of death penalty through 11 performances which received high coverage on social media. On the same day, Legal Awareness Watch successfully conducted a workshop targeted to police and probation officers who treat juveniles sentenced to death and the Human Rights Commission of Pakistan and FIDH published the report "Punished for Being Vulnerable, How Pakistan executes the poorest and the most marginalized in society".

AFRICA: ADVOCATING FOR MORE RATIFICATION OF THE INTERNATIONAL PROTOCOL TO ABOLISH THE DEATH PENALTY
The latest ratification of the OP2-ICCPR by Angola this month has increased the hope among citizens of the neighbour countries to make this important legal step possible also in their motherland. Other abolitionist stakeholders were particularly busy this year to resonate the message in Africa, the second continent with the most retentionist countries.
In Cote d'Ivoire, the Ligue Ivoirienne des Droits de l'Homme and the ACAT Côte d'Ivoire have set up a five days meeting with diplomatic, political and administrative authorities for the ratification of the OP2-ICCPR. In Liberia, Rescue Alternatives Liberia organised, with ACAT Liberia, a training workshop on the law to abolish the death penalty in national legislation in accordance with its ratification of OP2-ICCPR. Children themselves also joined to celebrate this day in Sierra Leone.
REACTIONS IN THE MEDIA
Social media such as Facebook, Twitter and Instagram united thousands of people from the diplomatic community to civil society with one hashtag: #nodeathpenalty. For example, Belgian embassies worldwide posed in pictures with teddy bears as a symbol of this World Day's theme to show their support to children whose parents are sentenced to death. On WhatsApp, African abolitionist activists published thousands of messages, photos and videos informing others about their activities, showing support and a shared sense of belonging to a common movement.
Journalists and bloggers joined the discussion by writing and reflecting on the meaning of 10 October. Hundreds of articles and videos in different languages were published, giving a highlight to events and public statement released on World Day. SALAM for Democracy and Human Rights (SALAM DHR), for instance, made a public statement calling the government of Bahrain to commute all death sentences. Human Rights and Democracy Media Center "SHAMS" published a press release expressing its concern on death penalty sentences and their overwhelming impact in the whole family, especially children.
On Youtube, Wells of Hope Ministries uploaded a captivating poem sung by children with incarcerated parents. With their talent, they transmitted the pain that children live by having a parent in a death row and they called the community to think about the future of their children by making their justice more "just".
Once again, the World Day shows every year that people, talking different languages and coming from different backgrounds, cultures and religions, unite to fight together for the most important human value of the right to life.
Photo Credit: Mano River Union Youth Parliament, Flash Mob in Sierra Leone