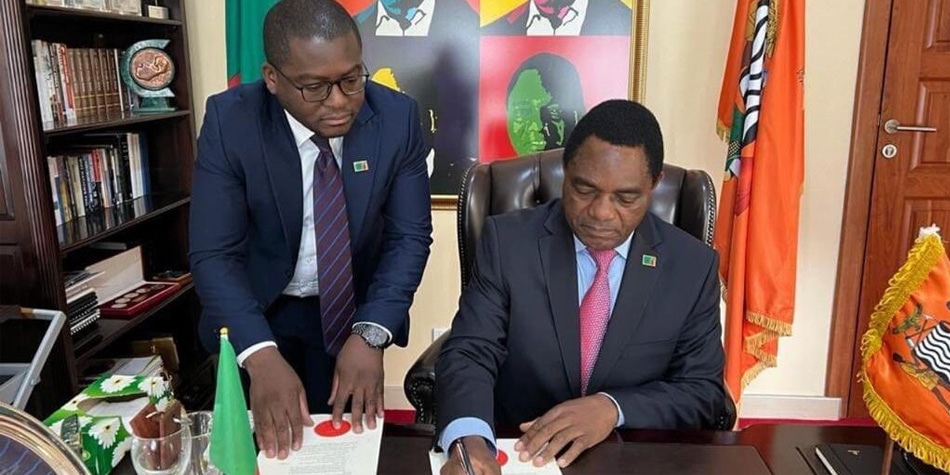 Zambia is the 25th African State to Abolish the Death Penalty
Good news
On 23 December 2022, Zambian President Hakainde Hichilema signed into law Penal Code (Amendment) Bill number 25, which bans the death penalty and the offence of criminal defamation of the president.
Efforts to arrive at abolition happened throughout the year with President Hichilema had submitted the bill repealing capital punishment to parliament in May 2022, and the Minister of Justice Honorable Mulambo Haimbe participating at the 8th World Congress Against the Death Penalty in Berlin, Germany in November.
The last execution in Zambia took place in January 1997.
Full statement made by Amnesty: https://www.amnesty.org/en/latest/news/2022/12/zambia-amnesty-international-welcomes-the-abolishment-of-the-death-penalty/
Photo credit: Zambia's President Hakainde Hichilema assenting the bill/ Twitter