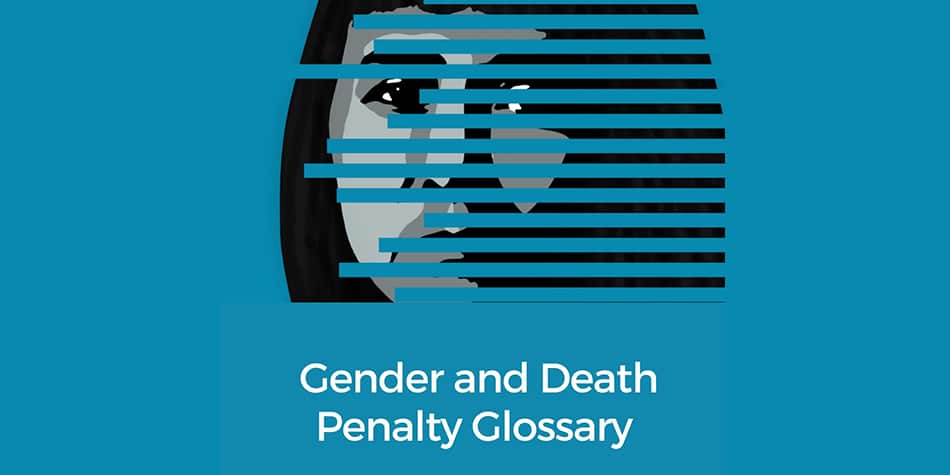 World Coalition launches glossary on gender and the death penalty
Abolition
As part of its efforts to mainstream a gender lens in the abolitionist movement, the World Coalition Against the Death Penalty just released a glossary on gender and the death penalty. The first of its kind, this publication presents and defines terms relevant to gender-sensitive abolitionist work that recognize the various forms of gender-based discrimination and violence at work throughout the judicial process leading to the death penalty.
While it is not an exhaustive list of all concepts related to gender and capital punishment, it is a significant step towards clarifying the nexus between gender and abolition. This glossary is one of several tools developed to help abolitionists affirm the commitment they made on World Day Against the Death Penalty 2021 and 2022 to make visible the struggles of women and LGBTQIA+ individuals sentenced to death around the world.
This publication was made possible through the contributions of the members of the World Coalition's Gender Working Group, as well as other member organizations, including Eleos Justice of Monash University, Greater Carribean for Life, Cornell Center on the Death Penalty Worldwide, Fédération internationale pour les droits humains (FIDH), ACAT France and The Advocates for Human Rights. We would also like to thank LGBTQIA+ organizations ASEAN SOGIE Caucus and ILGA Asia as well as the Women and Harm Reduction International Network for their input.
This glossary is now available in English and French. Click here to learn more about the World Coalition's work on gender and the death penalty.
Attached documents