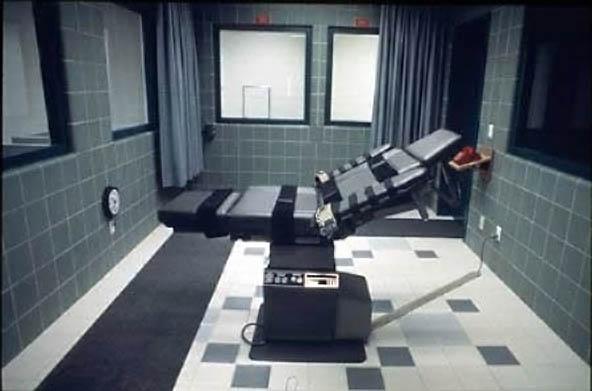 Pressure mounts on Lundbeck to halt supply of execution drugs
Advocacy
The frantic efforts by American prisons to secure execution drugs reached a new peak last month when an Indian company, facing severe political pressure, said it would no longer supply the drugs.
Rather than take the point from the international community, however, the prisons have now turned to animal euthanasia drugs as a solution, and this change in strategy led them directly to the door of Danish chemical supplier Lundbeck.
We are not able to regulate the situation
After several weeks of ignoring appeals from a campaign led by World Coalition member Reprieve, Lundbeck has already begun to see the consequences of its business choices.
The company directors in Denmark had earlier claimed that "since the American part of our company is involved, we are not able to regulate the situation."
Investor concern
The feet-dragging did not convince Unipension, a major Danish pension fund, that the company was not implicated in the seven executions so far which have taken place using drugs from Lundbeck.
Citing their "concern over the use of the drugs in U.S. executions", the fund directors sold over $8 million in Lundbeck shares in May.
ATP, Denmark's largest pension fund and an important Lundbeck shareholder, has equally asked for "clarification" of the company's policies in the United States.
As Reprieve activist Maya Foa put it, "now that they are being hit in the pocket, they will get the message that they cannot continue to dodge this issue".
Risk of severe pain and suffering
This progress certainly owes a good deal of thanks to the efforts of Reprieve and others to up the political and economic pressure on Lundbeck.
From a human rights standpoint, there are many unanswered questions as well. The drug, marketed as an animal euthanasia drug, has never been tested on humans for the purpose, and one doctor commented that the drug "may well put inmates at risk of severe pain and suffering."
As the campaign gathers momentum, Lundbeck may find itself under pressure from the political front as well. Reprieve's efforts have also targeted policymakers in Europe and in the UK, in an effort to create some legal consequences for Lundbeck's "refusal to adopt any means to prevent their drugs being used for executions in the United States," as stated in a Reprieve press release.
According to Reprieve, twelve American prisoners have already been executed using the Danish company's drugs.