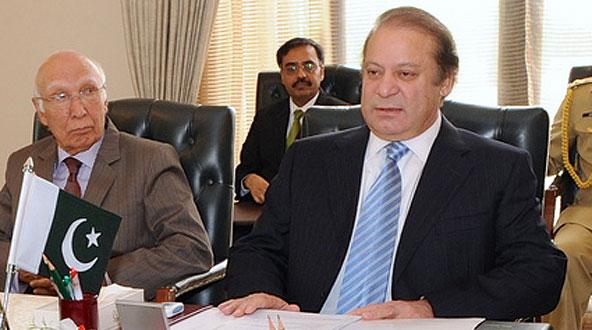 Suspension of Pakistan executions not enough – ADPAN
Statement
The Anti Death Penalty Asia Network (ADPAN) "is appealing to the Pakistan authorities to halt all executions and institute a formal moratorium on the death penalty" in a statement published on 22 August 2013.
On 18 August, Prime Minister Nawaz Sharif (photo, right) announced a three-month stay of executions until a meeting has been held on this issue with President Asif Ali Zardari who opposes the death penalty. But President Zardari's term ends on 8 September and the status of the death penalty in Pakistan after that date is uncertain.
According to ADPAN, at least eight people were scheduled to be executed between 20 and 25 August and 8,000 more are on death row in Pakistan, including 450 at risk of imminent death if executions resume.
Prime Minister Sharif failed to renew a five-year official moratorium on executions when it expired at the end of June, which caused international outcry.
International human rights obligations
World Coalition members Human Rights Watch and the International Commission of Jurists sent an open letter to the Pakistani authorities on 18 August, urging them to "demonstrate its commitment to its international human rights obligations and renew the moratorium on use of the death penalty".
The letter pointed out that current legislation makes offences such as blasphemy and sexual intercourse outside marriage punishable by death, which violates Pakistan's commitment under the International Covenant on Civil and Political rights to reserve capital punishment for the most serious crimes.
ADPAN added that two of the prisoners facing imminent execution were juveniles at the time the crimes they were convicted for, despite Pakistan being a state party to the Convention on the Rights of the Child, which prohibits the death penalty for offences committed by those under 18 years of age.
In July, the Human Rights Commission of Pakistan, a member of both ADPAN and the World Coalition, wrote that the reasons behind the initial moratorium were still current: "The critical and well-documented deficiencies of the law, administration of justice, police investigation methods, as well as chronic corruption in Pakistan today have not at all improved since the time that the government first decided to suspend executions in 2008."