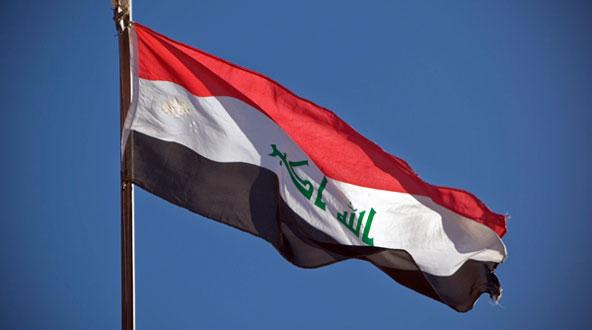 UN singles out Iraq's ever-increasing practice of capital punishment
International standards
"The death penalty was re-introduced (…) in 2004 with the stated objectives of deterrence and retribution, particularly in light of the security situation the country was then facing from armed insurgent groups and terrorists", stated the report by the United Nations' human rights office and its assistance mission in Iraq (UNAMI).
The UN listed a record 177 executions in Iraq in 2013, and 60 more in the first eight months of this year.
Faced with a security crisis, the Iraqi authorities have essentially rationalised the use of capital punishment along the principle that desperate times call for desperate measures.
True to the government's claims, the "vast majority of death sentences carried out since the re-introduction of the death penalty and the resumption of executions relate to conviction for crimes under the Anti-Terrorism Law of 2005".
But the UNAMI report warns that death sentences have been imposed by a "weak" judiciary, resulting in "a consistent failure to respect due process and fair trial standards". Torture-induced confessions and the lack of opportunity for appeal or pardon are among the UN's concerns.
Moreover, the deterrent principle has never been concluded as legitimate, particularly in the case of Iraq. "Since the re-introduction of the death penalty (…) Iraq has faced a significant increase in armed insurgent and terrorist violence and a concomitant surge in civilian casualties," the report concludes.
International response and criticism
This month's Universal Periodic Review of human rights in Iraq opened with a general address from the Iraqi Deputy Minister of Human Rights Abdulkareem Abdulah Shallal Al-Janabi, in which he made a repeated effort to highlight his country's struggle with terrorism and maintaining internal security.
Following his remarks that his government is "determined to cleanse [the] land of these [terrorist] groups", other UN member states took the floor to give their response.
In their recommendations to Iraq, the one that was the most stressed was the necessity of Iraq to adopt a moratorium on executions to pave the way for death penalty abolition. Moldova, Namibia, Norway, Italy, and Chili were amongst the nations that expressed their concerns for the increasing use of the death penalty, and urged Iraq to halt its practice.
Iraq's response to member state's critiques on the use of the death penalty mirrored the reasons listed in the UNAMI report. "We have exceptional circumstances prevailing in our country [that] require a balance (…) amongst civilians and those who threaten our civilians," stated Al-Janabi, deferring back to the death penalty's supposed deterrent quality.
It appears that, in order for the Iraqi government to make any progress towards death penalty abolition, it must first acknowledge that capital punishment is playing little to no role in preventing future terrorist crimes.
Attached documents