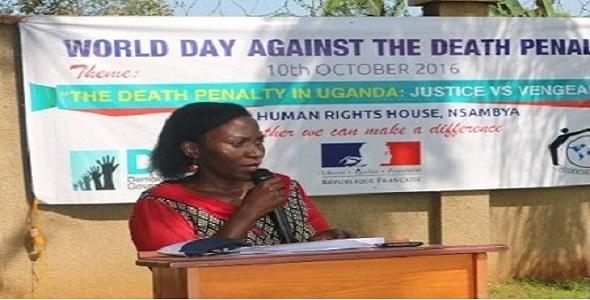 Pardon Prisoners On Death Row
Africa
On October 24, Kenyan President Uhuru Kenyatta commuted the death sentences of all 2,747 convicts on death row to life sentences giving them a reprieve from the hangman's noose.
The 2,655 men and 92 women will now serve life imprisonment. Invoking the Power of Mercy provided for under Article 133 of the Kenyan Constitution, President Kenyatta also pardoned 102 prisoners serving longterm sentences.
The development came a week after Kenyatta freed 7,000 inmates during the Heroes Day celebrations to create jail space for corruption convicts.
The decision to commute all death sentences brings Kenya closer to the growing community of nations, which have abolished the death penalty, calling it a cruel and inhuman form of punishment.
Although Kenya last executed in 1987, it has mandatory death penalty on its law books and had the highest number of people on death row in East Africa while Uganda at 28 offences has the highest number of offences that attract the death sentence.
This was not the 1st time such a mass commutation of death sentences happened in Kenya. On August 3, 2009, then president Mwai Kibaki commuted more than
4,000 death sentences to life jail terms citing the undue mental anguish suffered by those sentenced to death. His decision however may have been influenced by the "would be" outcomes of 3 cases that were challenging mandatory use of capital punishment.
Should the legal challenges have succeeded, the government would have been faced with the unenviable task of holding individual sentence hearings for all 4,000-plus prisoners under sentence of death as was the case in Uganda after the Kigula ruling. Commutation of a sentence is the substitution or reduction of a sentence to a lesser one.
Presidents are given power to do this by their countries' Constitutions. In Uganda this is under Article 121 (4)(c) of the Constitution. Various presidents have exercised this power. President Obama has gone down in the history of America as one who has used this power most.
As at June, he had commuted the sentences of 348 individuals – more than the previous seven Presidents combined. Commutation of death sentences has happened all over the world. In Africa, Zambia is yet another country that has had its presidents exercise this power continuously. By August 2015, Zambia had only 4 convicts on death sentence.
The small size of the country's deathrow is the result of several presidential commutations. On July 16, 2015, president Edgar Lungu commuted the death sentences of 332 inmates to life imprisonment. In December 2013, there were 214 people on death row, following former president Michael Sata's commutations of 123 death sentences.
President, Rupiah Bwezani Banda pardoned and commuted sentences of 53 prisoners on death row in 2009 while in 2007, president Mwanawasa commuted the death sentences of 97 prisoners who were on death row to life imprisonment.
Instances of showing mercy to convicted prisoners through commutations and pardons are not new neither are they enshrined only in Constitutions. They are found in other great books like the Bible and have been practiced for centuries.
Read full article on: The Monitor