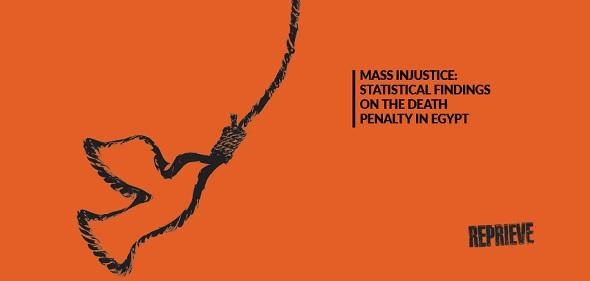 Increased use of the death penalty in Egypt since 2013
Statistics
A report published on 27 May 2019 by the human rights NGO "Reprieve" and the Daftar Ahwal Data Research Center, after analysis of numerous official documents, legal sources, but also media reports and information from human rights defenders, reveals that the El Sissi regime imposed the death penalty on 2443 people, including 11 children under the age of 18 between 2013 and 2018. Of these, 1884 were tried in group trials in which 15 or more accused were tried simultaneously. During the same period, at least 45 of these trials resulted in the death sentence. The report also denounces that in mass trials, defendants are regularly sentenced to death on the basis of false accusations of terrorism linked to the exercise of fundamental rights such as freedom of assembly. In some cases, defendants are sentenced to death for deadly offences they have not committed. In others, people are sentenced to death on nebulous and non-lethal charges related to their "membership" in alleged terrorist organizations. The report also highlights the higher number of political trials than criminal trials tried by the courts. Since September 2018, at least 77 people have been awaiting execution, 86 % of whom have been sentenced under the El Sissi regime and at least 6 have already been executed.
Finally, the report reveals that despite this increase in death sentences in Egypt, in violation of the rules of international law in this field, the European Union, several of its Member States and the United States have continued to cooperate with the El Sissi regime.
All data is available through the Egypt Death Penalty Index, a database compiled by Reprieve that tracks the use of the death penalty in Egypt between 25 January 2011 and 23 September 2018. During this period, the index identified: 1,592 confirmed death sentences and 145 executions.