All about Mali
6 element(s) found
Document(s)
The Process of Abolishing the Death Penalty in Members States of the Organisation of Islamic Cooperation
By Nael Georges, ECPM, on 27 November 2020
2020
NGO report
Afghanistan
Albania
Algeria
Azerbaijan
Bahrain
Brunei Darussalam
Burkina Faso
Cameroon
Chad
Comoros
Djibouti
Egypt
Indonesia
Iran (Islamic Republic of)
Iraq
Jordan
Kazakhstan
Kuwait
Kyrgyzstan
Lebanon
Libya
Malaysia
Maldives
Mali
Morocco
Mozambique
Niger
Nigeria
Oman
Qatar
Saudi Arabia
Sierra Leone
Somalia
Sudan
Suriname
Tajikistan
Togo
Tunisia
Turkey
Turkmenistan
Uganda
United Arab Emirates
Uzbekistan
ar
fr
More details
See the document
As the 47th session of the Council of Ministers of Foreign Affairs of the Organisation of Islamic Cooperation (OIC) is being held on 27-28 November 2020 in Niamey, Niger, ECPM and Nael Georges release this study, "The Process of Abolishing the Death Penalty in Member States of the Organisation of Islamic Cooperation".
Document type NGO report
Countries list Afghanistan / Albania / Algeria / Azerbaijan / Bahrain / Brunei Darussalam / Burkina Faso / Cameroon / Chad / Comoros / Djibouti / Egypt / Indonesia / Iran (Islamic Republic of) / Iraq / Jordan / Kazakhstan / Kuwait / Kyrgyzstan / Lebanon / Libya / Malaysia / Maldives / Mali / Morocco / Mozambique / Niger / Nigeria / Oman / Qatar / Saudi Arabia / Sierra Leone / Somalia / Sudan / Suriname / Tajikistan / Togo / Tunisia / Turkey / Turkmenistan / Uganda / United Arab Emirates / Uzbekistan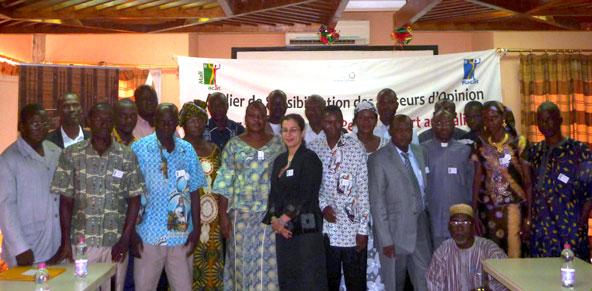 Article(s)
Malian opinion leaders meet to discuss death penalty abolition
on 6 October 2014
World Coalition member organisation FIACAT and its affiliate in Mali, ACAT Mali organised a seminar to raise awareness on the abolition of the death penalty in Mali in Bamako on 29 and 30 September 2014.
2014
Mali
Mali
Public Opinion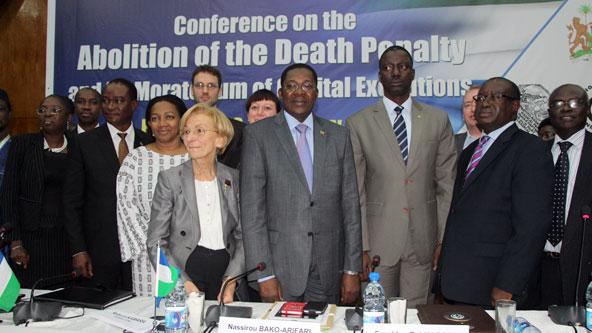 Article(s)
West African governments and civil society discuss death penalty in Freetown
on 16 January 2014
Hands Off Cain organised a conference on the abolition and moratorium of the death penalty in West Africa on January 13 and 14, in partnership with the government of Sierra Leone and with support from the World Coalition, the European Union and FIACAT.
2014
Benin
Guinea
Guyana
Italy
Mali
Moratorium
Niger
Rwanda
Sierra Leone
Sierra Leone
Togo
United Kingdom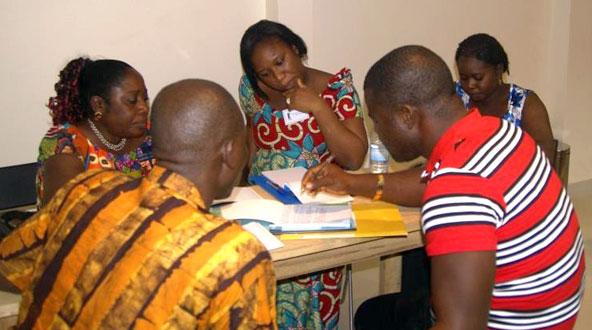 Article(s)
West African ACATs focus on public opinion and lobbying
By Guillaume Colin (FIACAT), on 28 November 2012
Participants to the meeting held by FIACAT in Senegal mid-November received training on regional abolitionist activism and set priorities for their actions.
2012
Benin
Burkina Faso
Côte d'Ivoire
Ghana
Liberia
Mali
Moratorium
Niger
Public Opinion 
Senegal
Togo
Article(s)
Mali: is abolition in sight?
on 4 June 2008
With public meetings, football matches and media action Malian activists have been covering all bases to try to push through adoption of a law abolishing the death penalty before the end of the parliamentary session.
2008
Innocence
Mali
Mali
Moratorium
Article(s)
Hands Off Cain holds moratorium conference in Gabon
on 11 December 2007
The Italian-based abolitionist group organised the event in Libreville on December 10, Human Rights Day 2007, with the government of Gabon and financial backing from the Dutch government.
2007
Burundi
Democratic Republic of the Congo
Gabon
Gabon
Mali
Moratorium