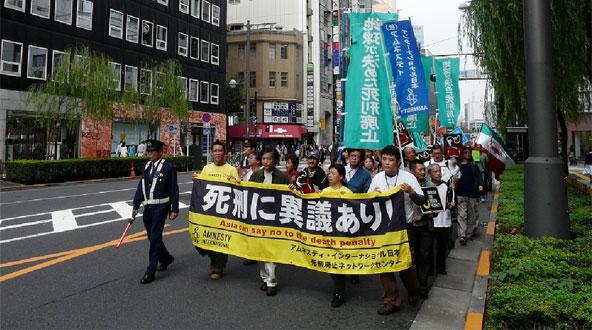 Japan death penalty at turning point
Abolition
On December 29th 2011, Japan marked its first execution-free year since 1993. At that time, there had been no execution for 17 months since the last execution ordered by  Justice Minister Keiko Chiba.
The past year's respite was achieved by the next Justice Minister Hideo Hiraoka, who resisted strong pressure from various strands of society calling for executions.
However, on January 13th 2012, Prime Minister Yoshihiko Noda replaced Hiraoka  with Toshio Ogawa in a cabinet reshuffle. One of the major reasons for his replacement was obviously Hiraoka's disapproval of any execution.
New Justice Minister Toshio Ogawa, who served as Vice Justice Minister in the Kan Cabinet, started his professional career as a judge, then was a public prosecutor and later a lawyer.
130 on death row
Since he took office, Ogawa has clearly denied the possibility of continuing the stay of executions, by claiming that ordering an execution is the justice minister's responsibility, and has repeatedly expressed his intention to approve executions during his term as minister.
Now the number of death row prisoners whose sentences have been finalized is going to be over 130.
With a general election expected to take place following the current Diet session, not only officials at the ministry of justice but also the ruling Democratic Party of Japan applies pressure on the justice minister to approve executions.
The situation in Japan is critical. We must stop executions and we can do it with the support from abolitionists from all over the world.
We are asking for a few minutes of your time to sign this petition, which will make a difference for the future of Japan's death penalty.