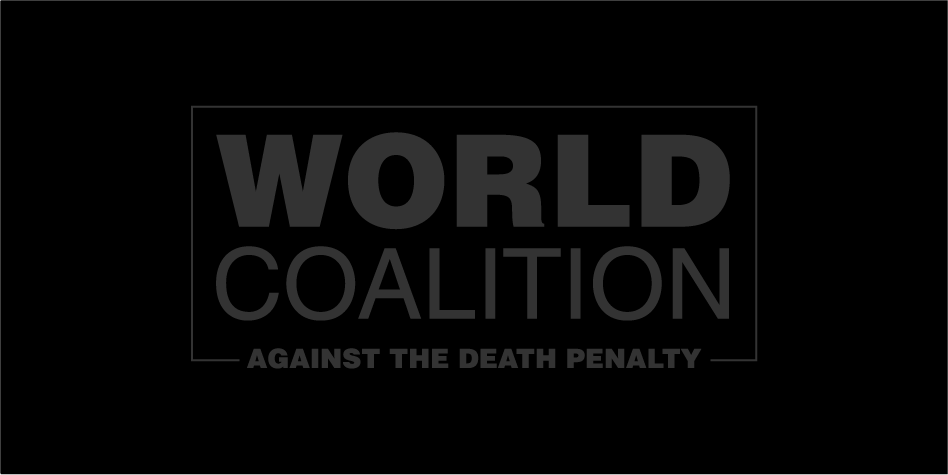 Middle East and North Africa: Abolitionist civil societies in full swing despite a difficult context
Statistics
On the occasion of the publication of the Human Rights Watch World Report 2022, the World Coalition looks back at recent developments and civil society mobilization against the death penalty in the Arab world.
Bahrain:
According to Human Rights Watch World Report 2022: "The Bahrain Institute for Rights and Democracy (BIRD) and Reprieve found that since the 2011 uprising, 51 people have been sentenced to death. Of those, 26 individuals are currently on death row, all at imminent risk of execution, having exhausted all legal remedies. (…) At least 31 were convicted under Bahrain's overbroad terrorism law, and of those, 20 alleged torture. Bahrain has executed six men since it ended a moratorium in 2017 on use of the death penalty."
In 2021, two organizations working on Bahrain joined the Word Coalition Against the Death Penalty: SALAM for Democracy and Human Rights (SALAM DHR) and Americans for Democracy and Human Rights in Bahrain (ADHRB). 
A joint appeal for commutation and moratorium was published on World Day Against the Death Penlaty on 10 October 2021. 21 organizations urged the King of Bahrain to once again take steps to minimise and ultimately end the use of the death penalty in Bahrain. SALAM DHR also published a report for World Day on "The Death Penalty in Bahrain: A system built on torture". More recently, SALAM DHR released a joint-statement against death sentences issued by the Saudi Criminal Court against two Bahraini citizens for terrorism.
Egypt:
According to Human Rights Watch, "In 2021, Egypt continued to escalate its use of the death penalty and executions, in many cases following unfair proceedings and mass trials. The Egyptian Front for Human Rights said that in the first six months of 2021, the authorities executed 80 people, roughly half in cases of alleged political violence."
Iraq:
According to Human Rights Watch, "UNAMI released a report in August based on interviews with more than 200 detainees, over half of whom shared credible allegations of torture. (…) According to a Ministry of Justice statement in September, authorities were detaining close to 50,000 people for suspected terrorism links, over half of them sentenced to death. Informed sources told Human Rights Watch that at least 19 executions had been carried out as of September. (…) In the Kurdistan Region, the Kurdistan Regional government (KRG) has maintained a de facto moratorium on the death penalty since 2008, banning it "except in very few cases which were considered essential," according to a KRG spokesperson."
Morocco:
The September 2021 general elections have seen the collapse of the Justice and Development Party (PJD), an islamo-conservative formation that has been in power for 10 years. The Moroccan Coalition Against the Death Penalty hope that the new parliament and government will offer new opportunities to advocate for abolition.
State of Palestine:
Although the State of Palestine has committed to abolish the death penalty in 2019 by acceded to the Second Optional Protocol to the International Covenant on Civil and Political Rights aiming at the abolition of the death penalty, Palestinian civil society in 2021 has strongly condemned new death sentences issued by the military and civil courts of Gaza. On World Day Against the death Penalty, "SHAMS" center strongly condemns the on-going issuing, and sentencing of the death penalty in the Gazan strip's courts', supported by the "HAMAS" government, The number of death sentences in Gaza since the beginning of this year has now reached (12), of which (8) were new sentences, and (4) were ruling in favor of death sentences in previous years." (…) "SHAMS" center notes and warns that, these circumstances coincide with a state of declination of the civic peace, and with a qualitative and quantitative increase in crime, in addition to a rise in gun violence, and security failure, and a deteriorating security situation". Since October 2021, "SHAMS" Center reported at least 6 additional death sentences, including for espionage and drug-related offenses, some issued by military courts against civilians and after speedy trials in violation of international standards.
Saudi Arabia:
According to Human Rights Watch, "Though Saudi authorities announced criminal justice reforms in 2020 that restated a 2018 legal change halting the death penalty for alleged child offenders for certain crimes, prosecutors can seek the death penalty against children for crimes such as murder. Abdullah al-Huweiti has been on death row since 2019 and could be executed even though he was 14 at the time of the alleged crime and his conviction followed a grossly unfair trial. Saudi Arabia did not carry out any drug-related executions in 2021, in line with a moratorium on such executions that the Saudi Human Rights Commission said went into effect in 2020. According to Interior Ministry statements, Saudi Arabia executed 52 persons between January and September, mostly for murder, up from 24 executions total in 2020."
Tunisia:
Early 2022, the Tunisian Coalition Against the Death Penalty (CTCPM) protested against the significant increase in the number of death sentences. The Coalition considered this phenomenon to be in direct opposition to the global trend to abolish the death penalty and the moratorium initiated by Tunisia more than 30 years ago. In a statement published on 16 January 2022, the Tunisian Coalition said that eleven death sentences had been handed down by the Tunisian judiciary in the first 15 days of 2022. The organization warned against the harmful consequences of the increase in death sentences in 2022, a year in which Tunisia will be subject, in May, to the Universal Periodic Review by the UN Human Rights Council and the vote, in December, of the resolution for a universal moratorium on the application of the death penalty.